In 2018, the Derprosa™ brand and its graphic arts laminating film plant celebrated their thirtieth anniversary. For three decades, the commitment to innovation and the development of new materials has brought a real revolution to the commercial printing and the secondary and editorial packaging sectors. In tune with these referential values, Derprosa commissioned us to complete a brand redesign with the aim of providing a unique visual identity to each of the more than 30 products that make up the extensive catalog of the company.
To do so, we based the graphic proposal on two fundamental Bauhaus principles which provide foundational concepts used in graphic arts today: form follows function and the use of basic shapes such as the circle, square, and triangle. A modular solution was proposed based on geometric synthesis as a universal and timeless language.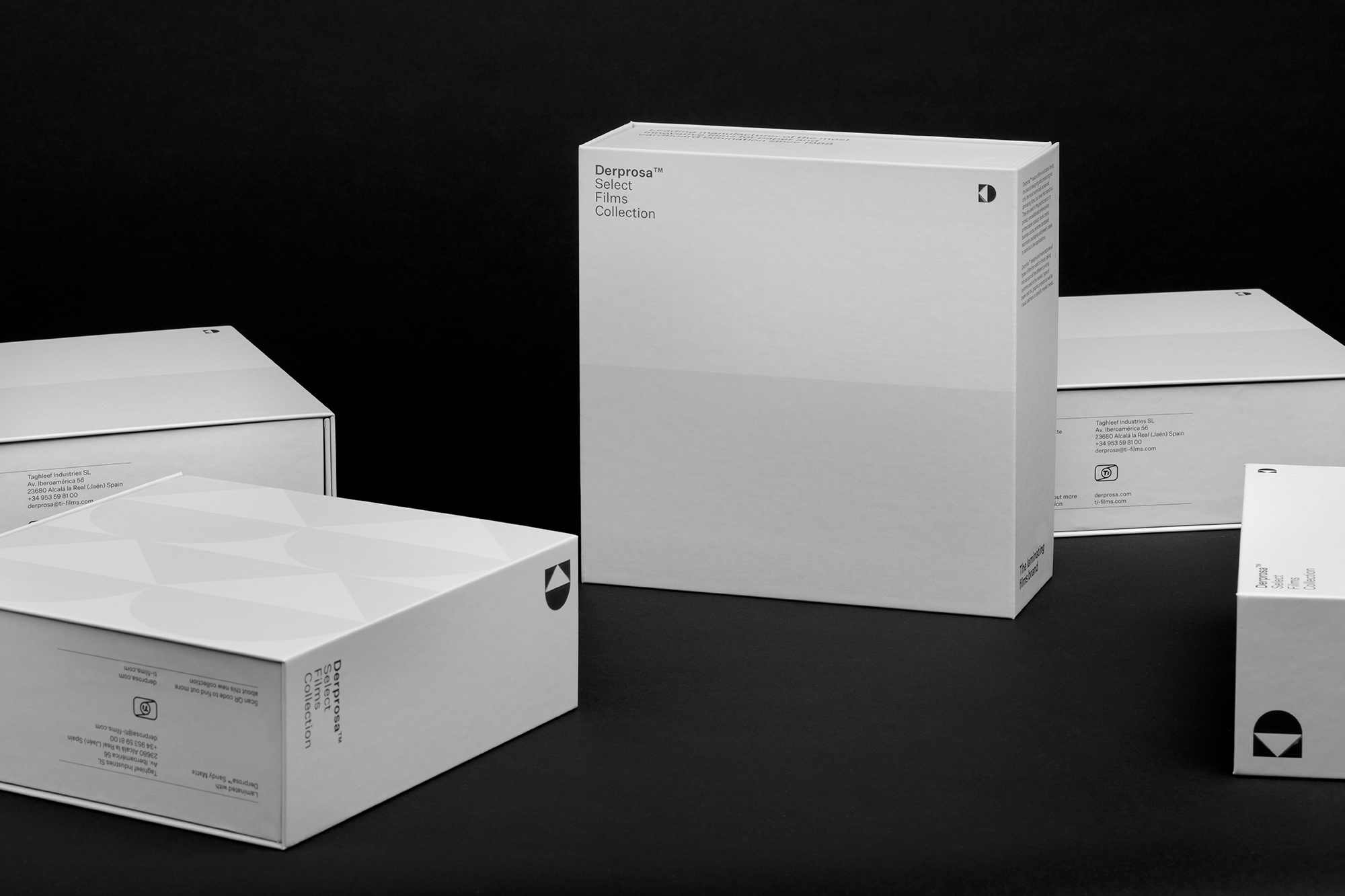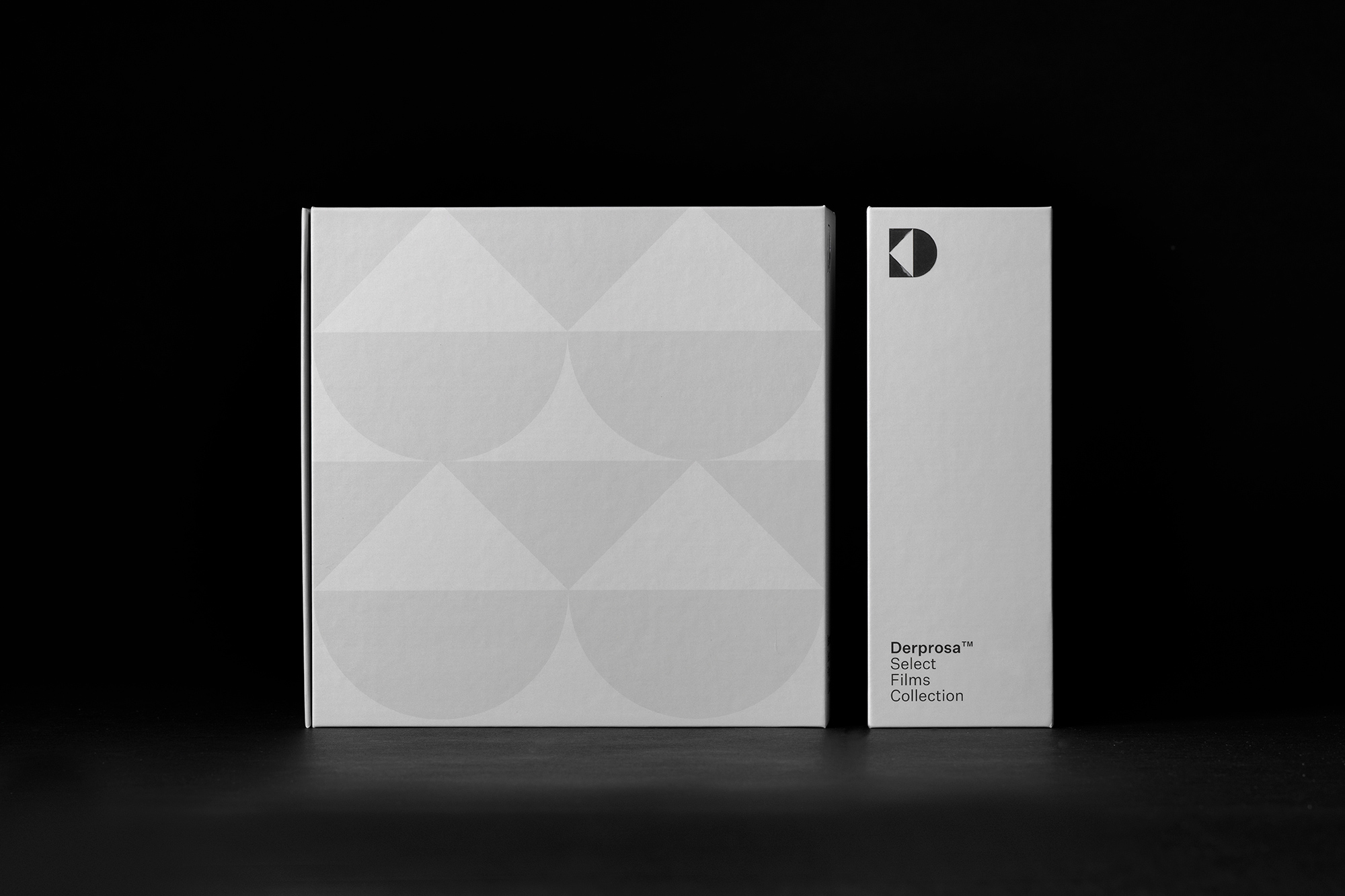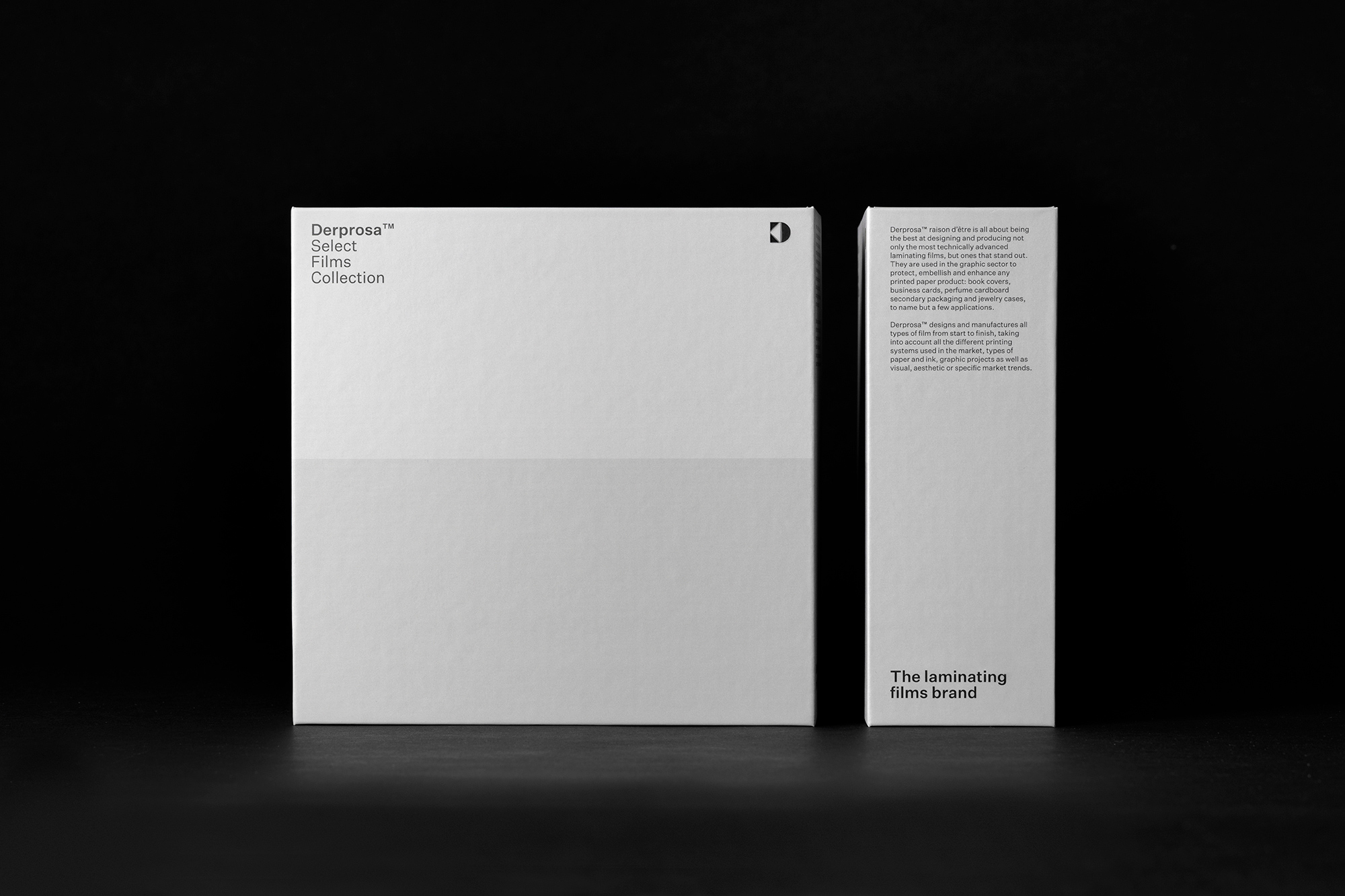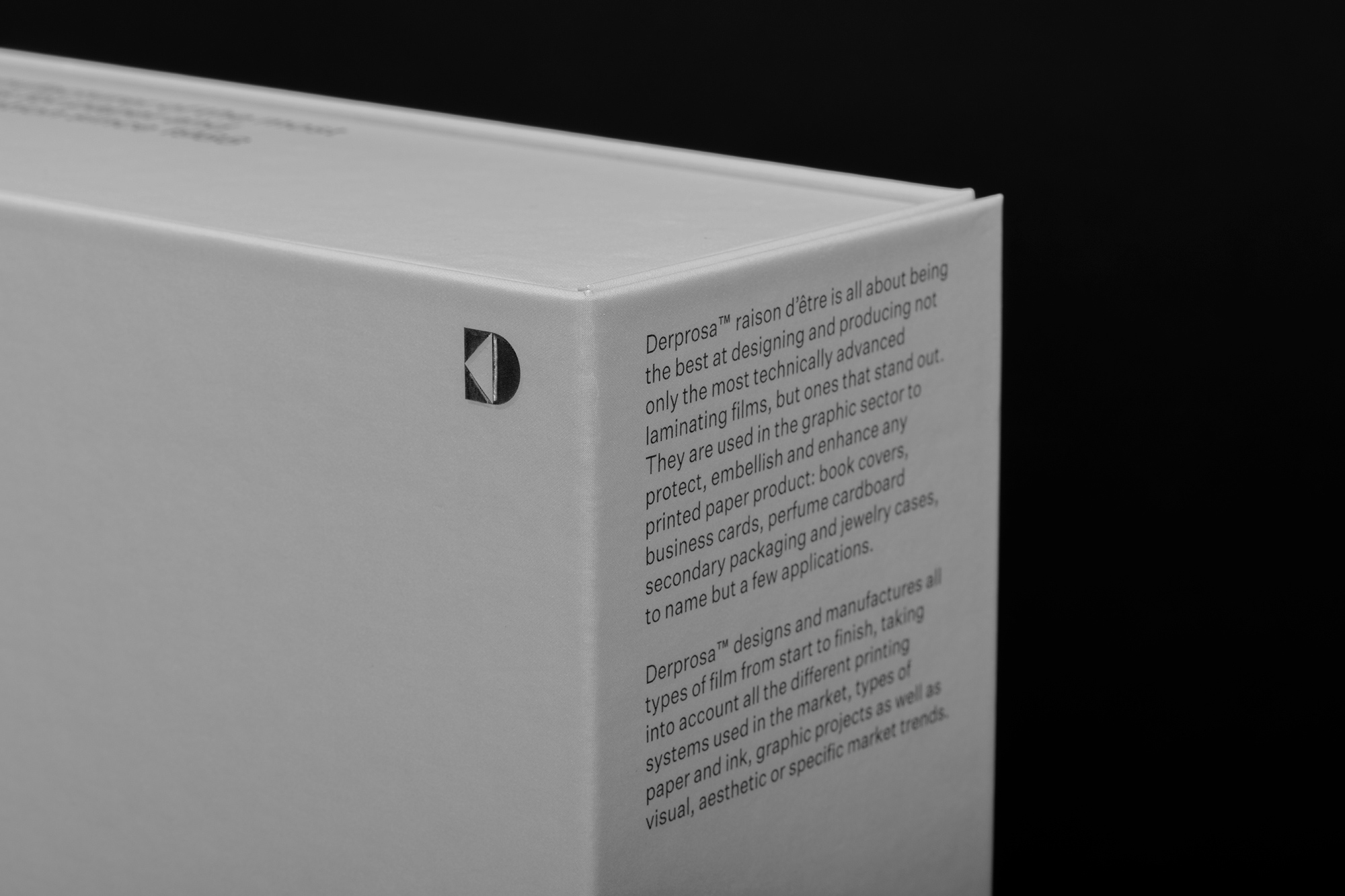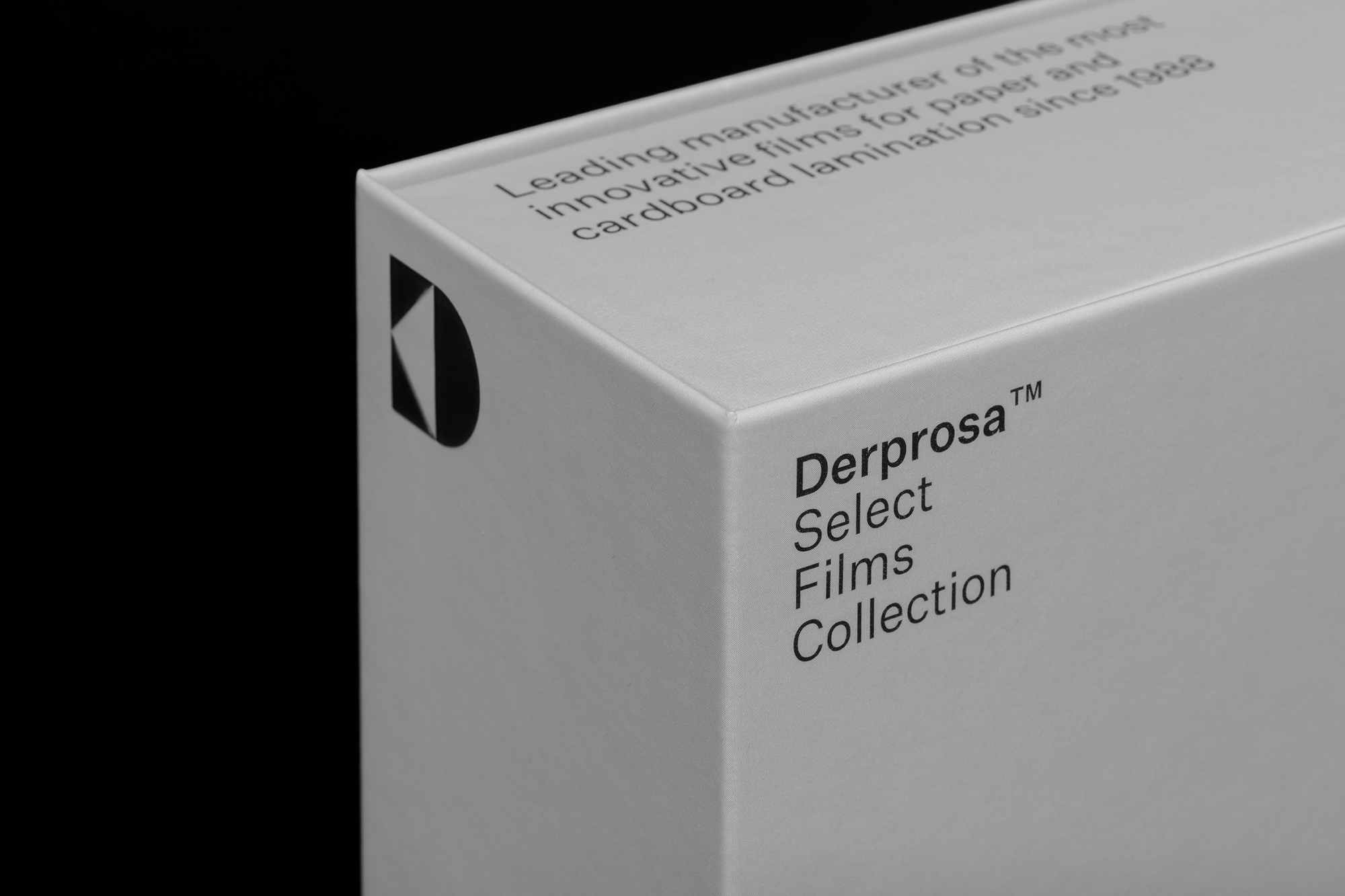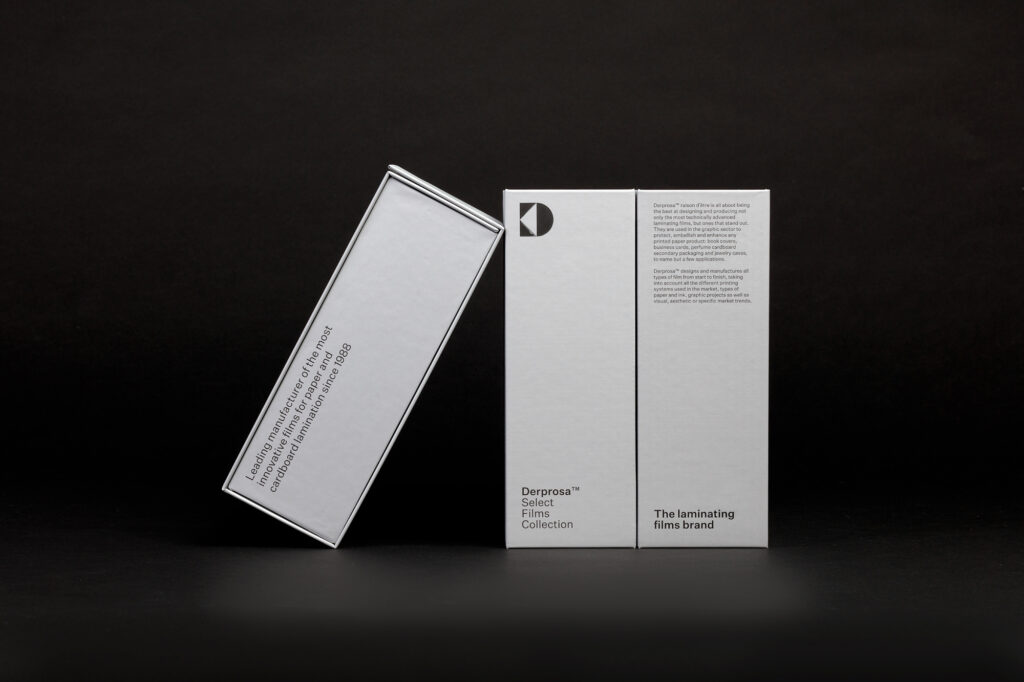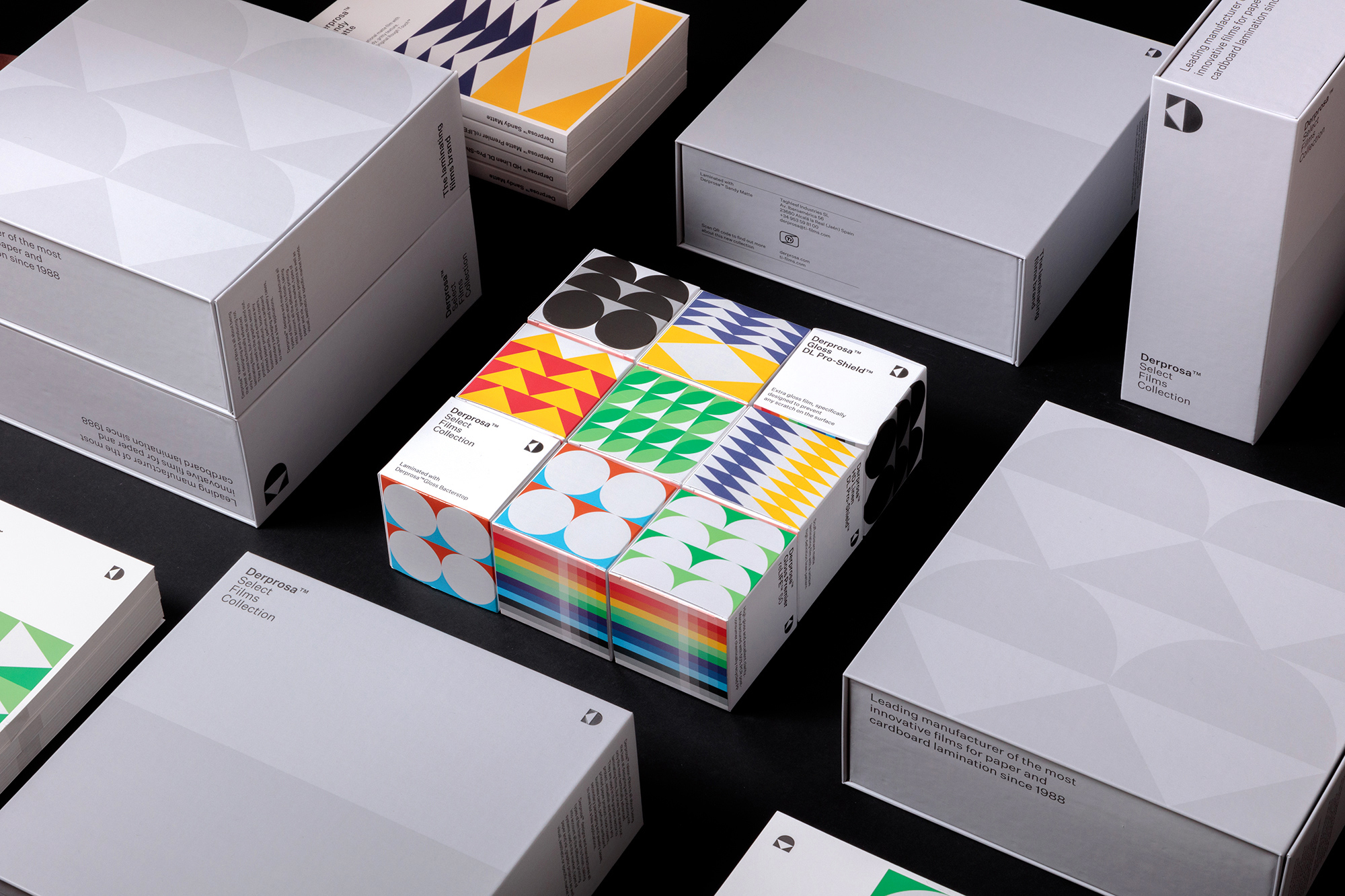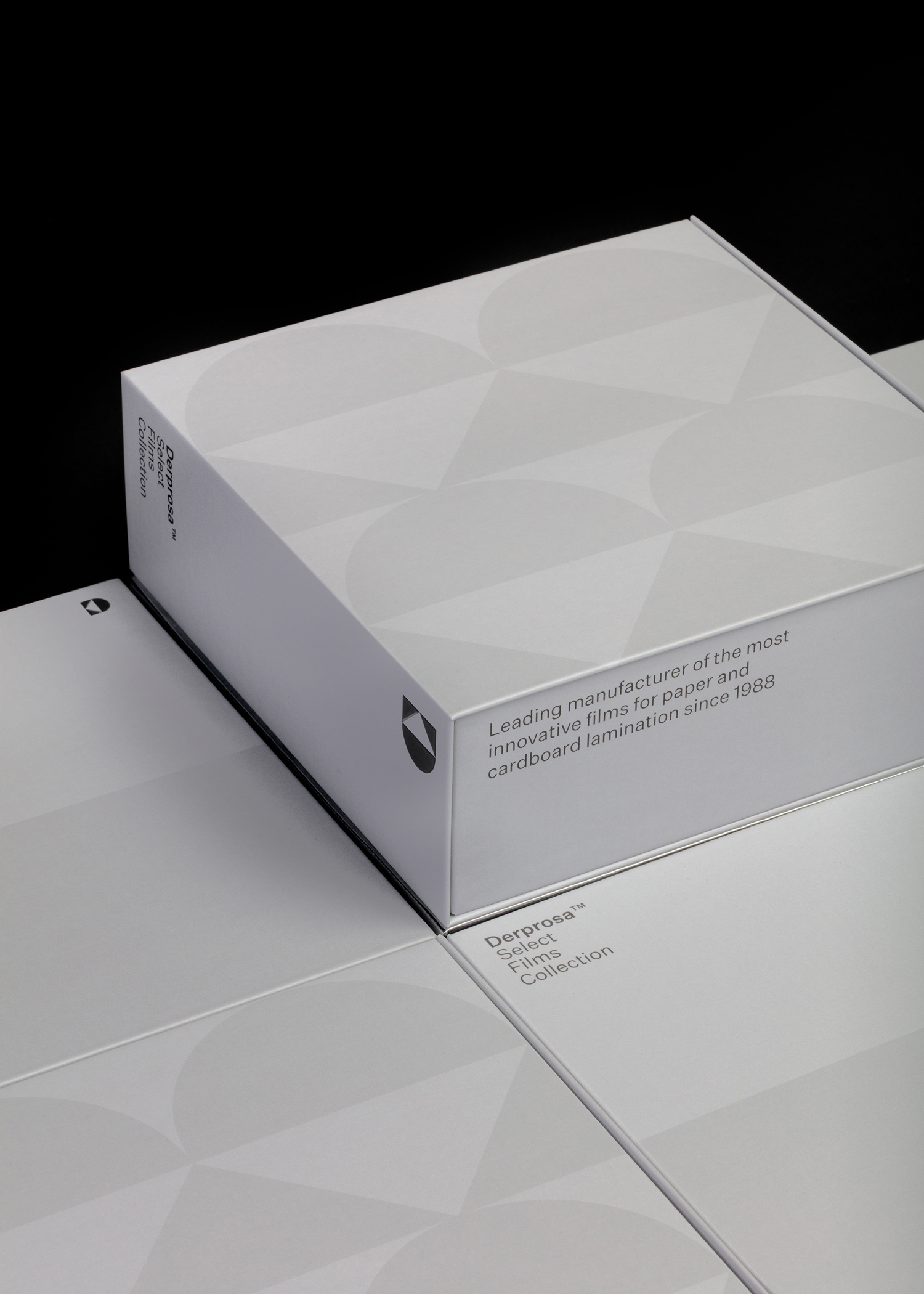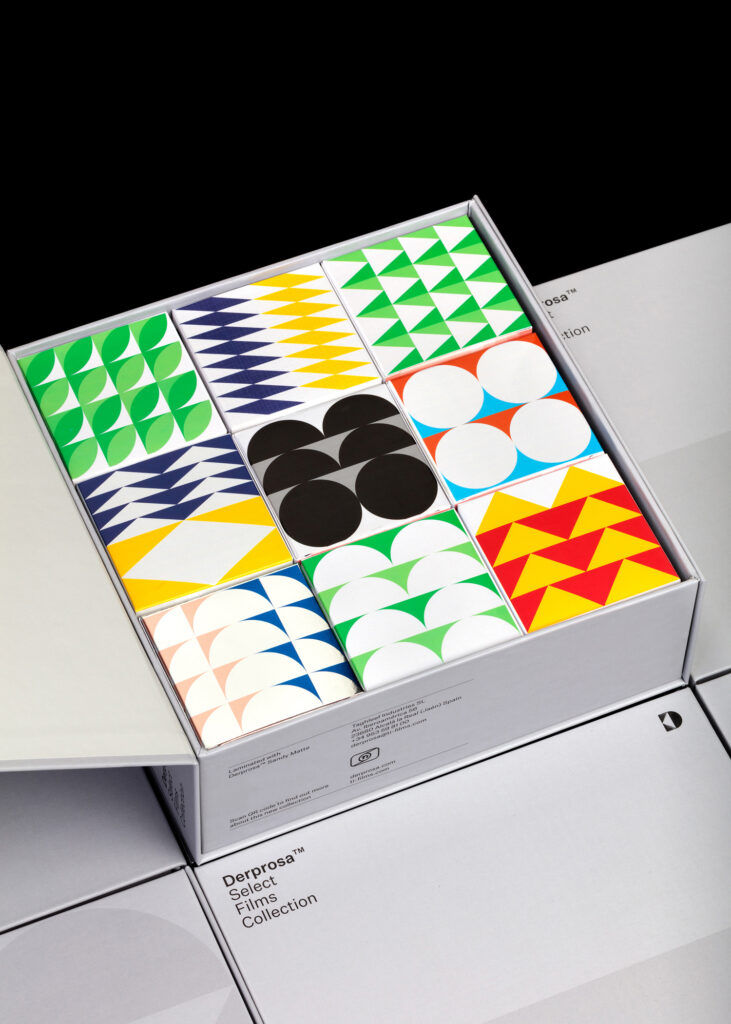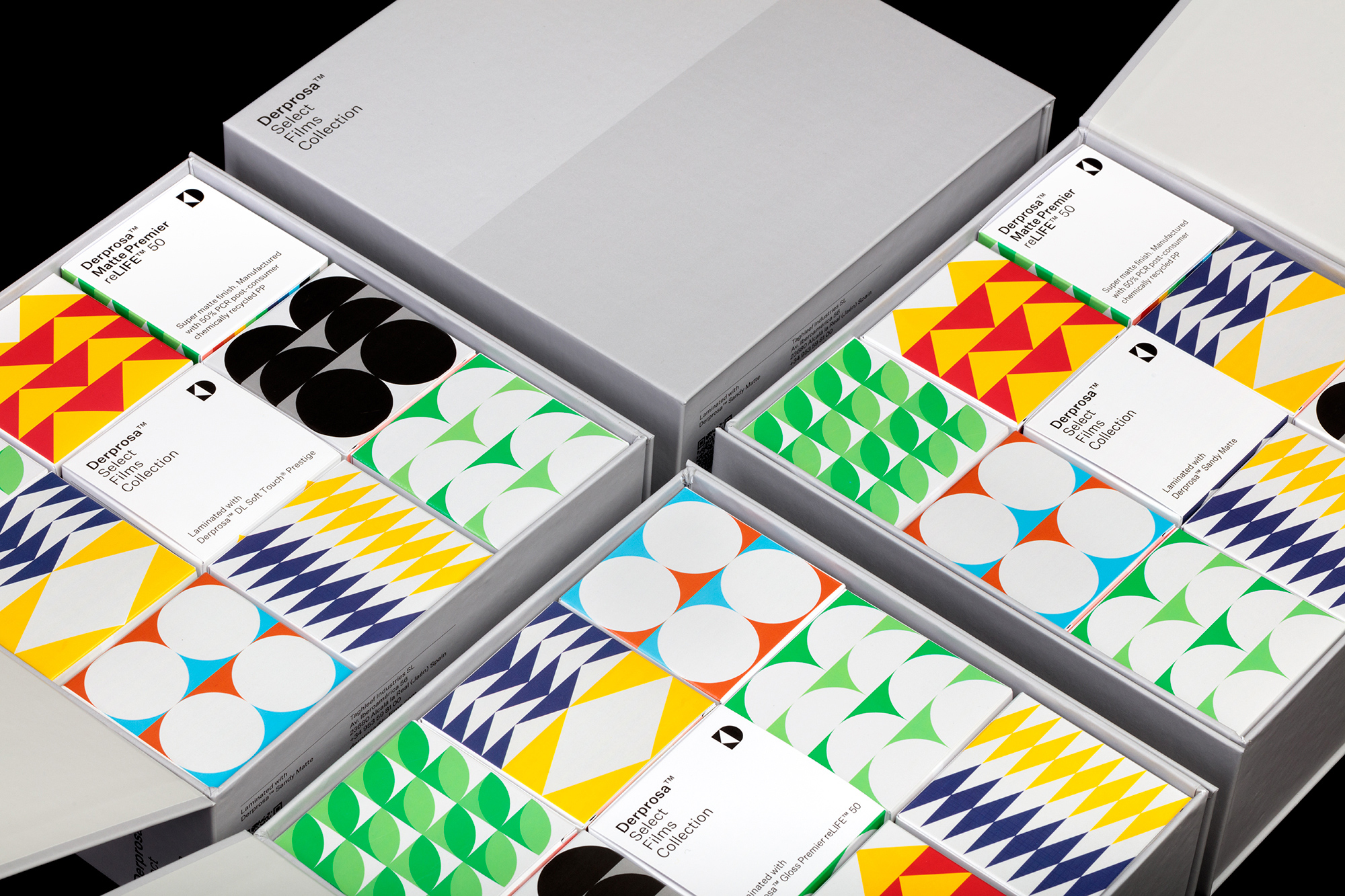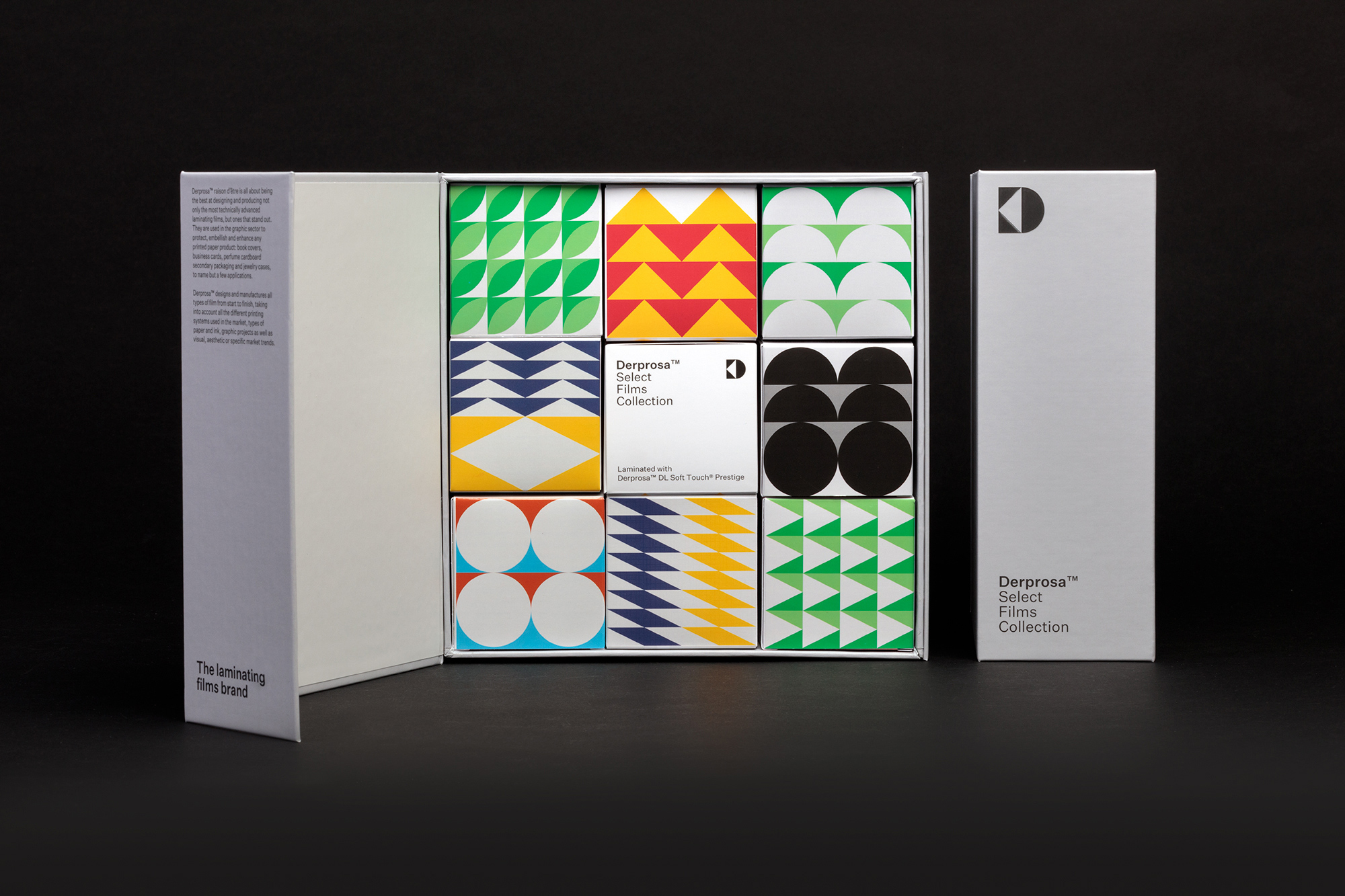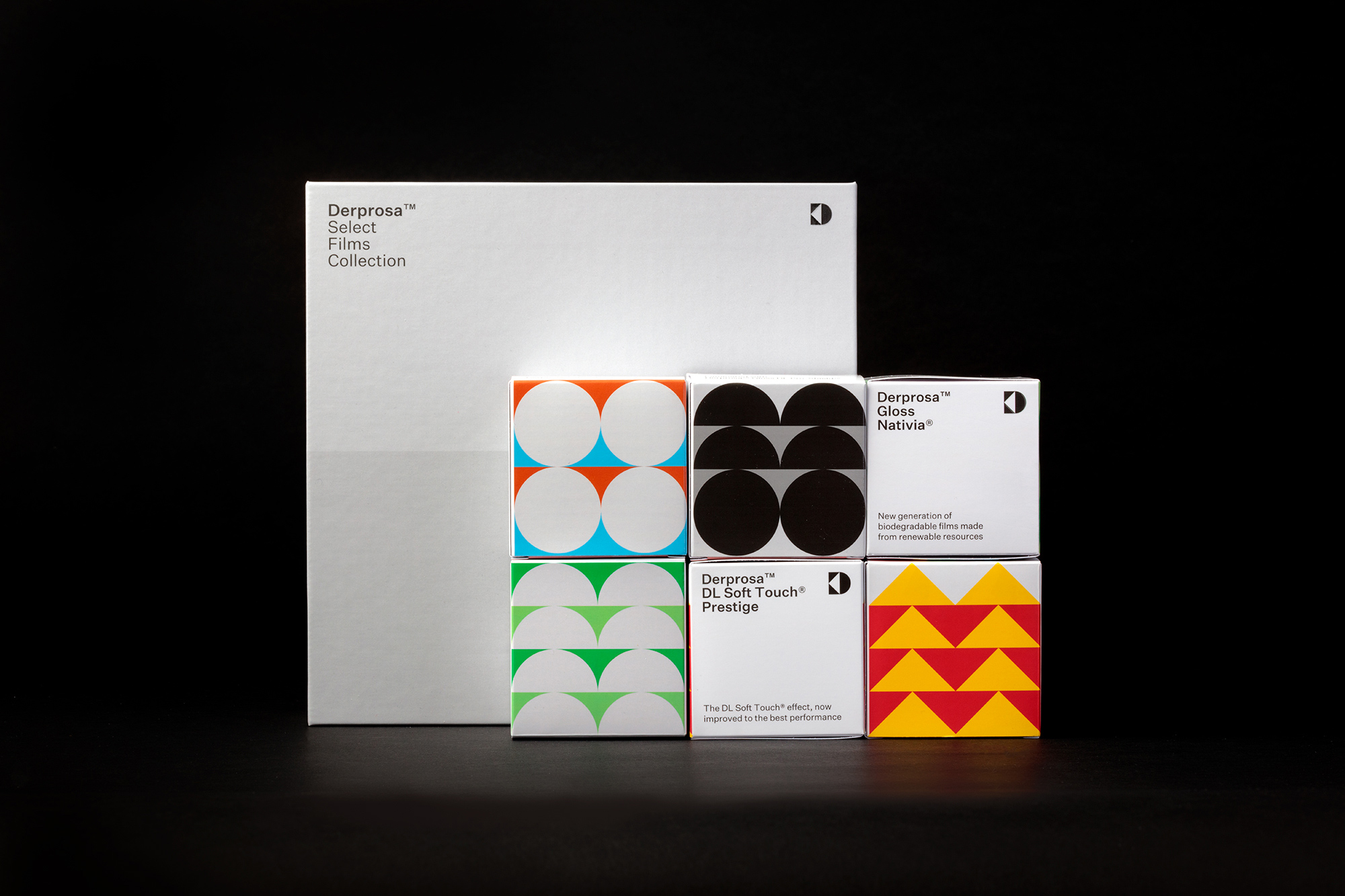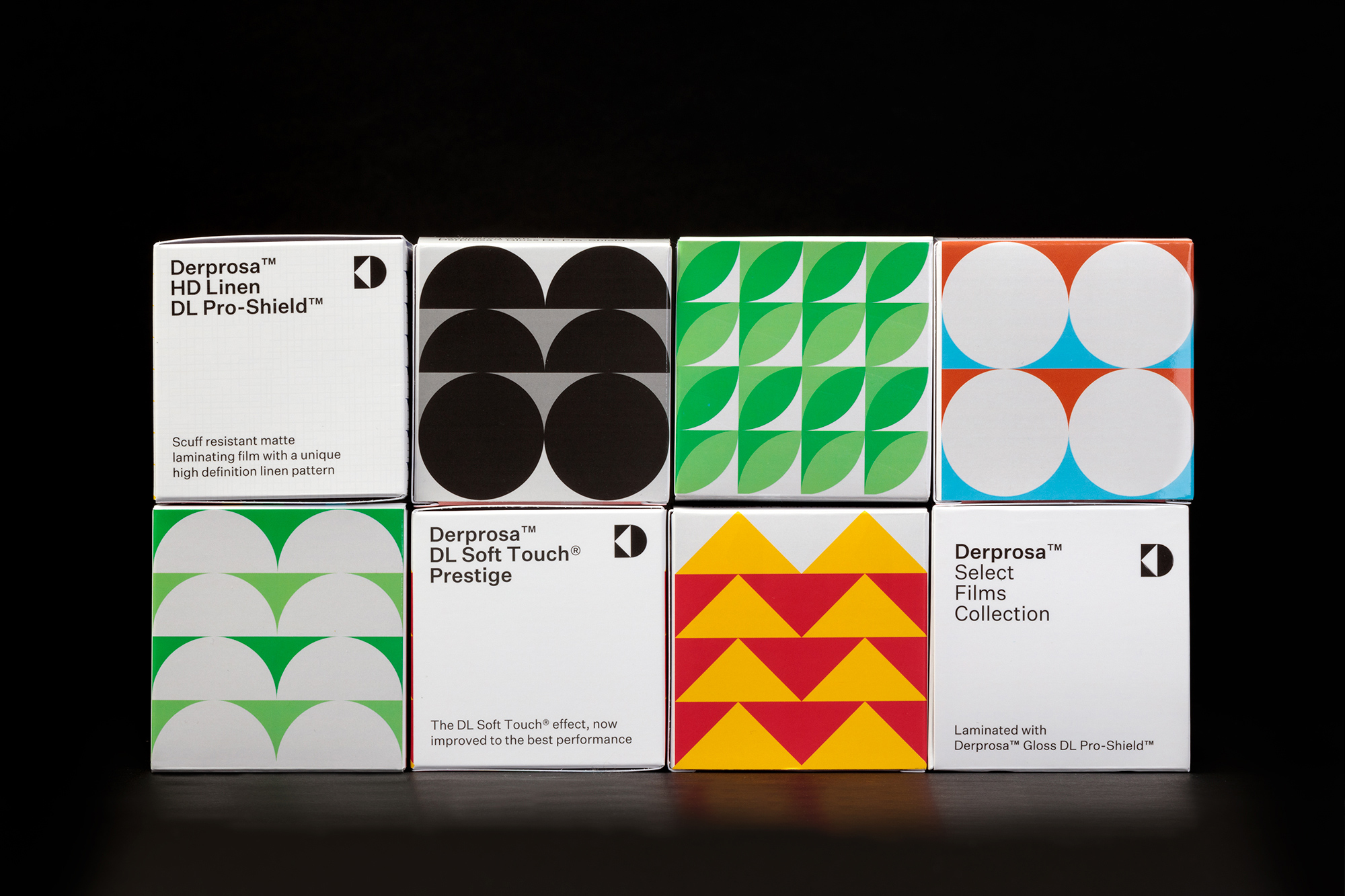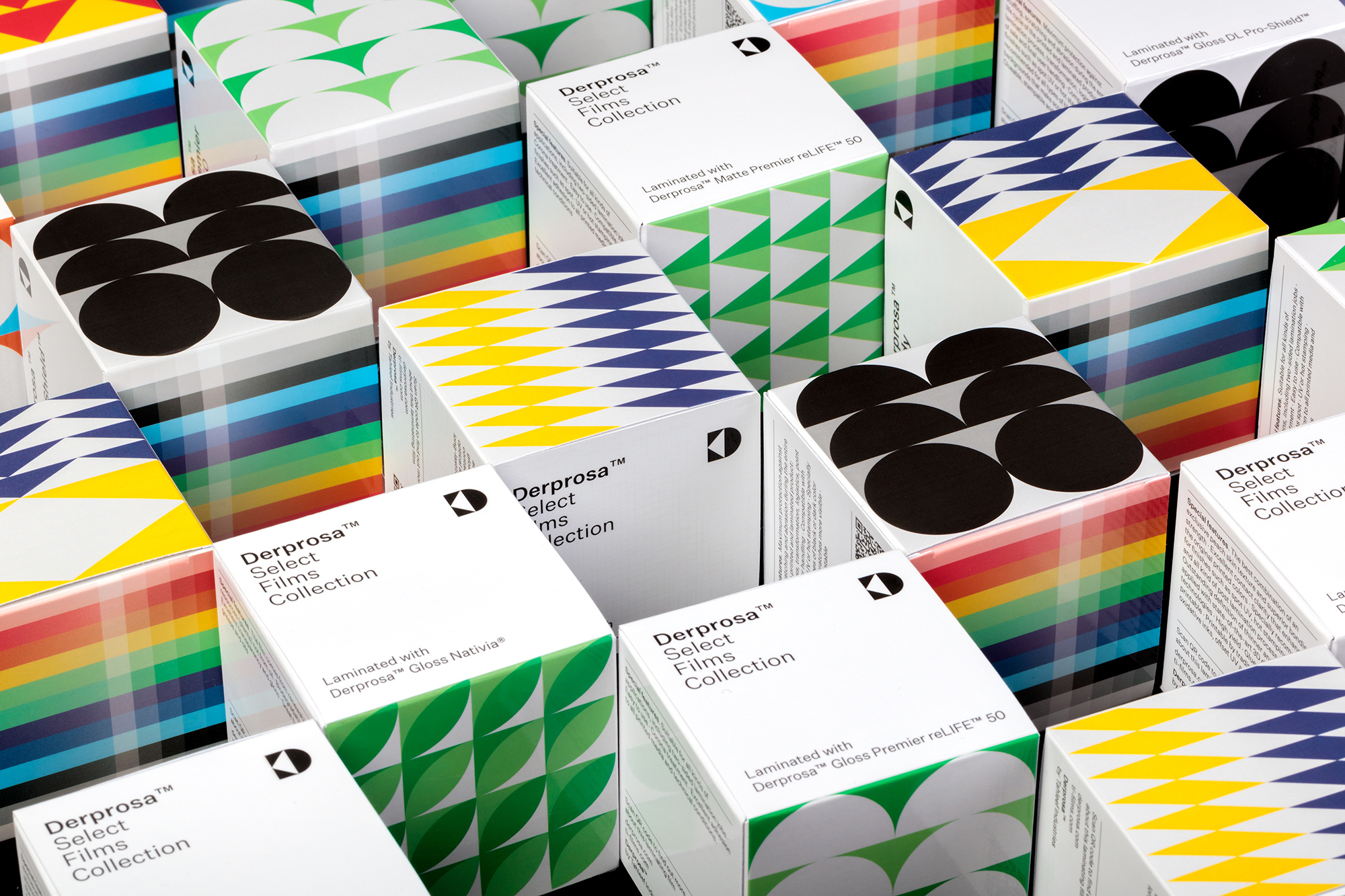 Derprosa operates on a global level. That is why the iconic component of the brand is built on its initial D. This adds to the communicative value of visual language, and helps break the language barrier.
We created a flexible visual system used in the product catalog that is divided into two axes of product classification: four main finishes and six available ranges. The result is a programmable visual identity, full of color and shape, which gives a unique appearance to each product. This graphic system is capable of developing new identities in a systemic way, allowing new additions to any of the ranges while maintaining the same way of coding each type of film.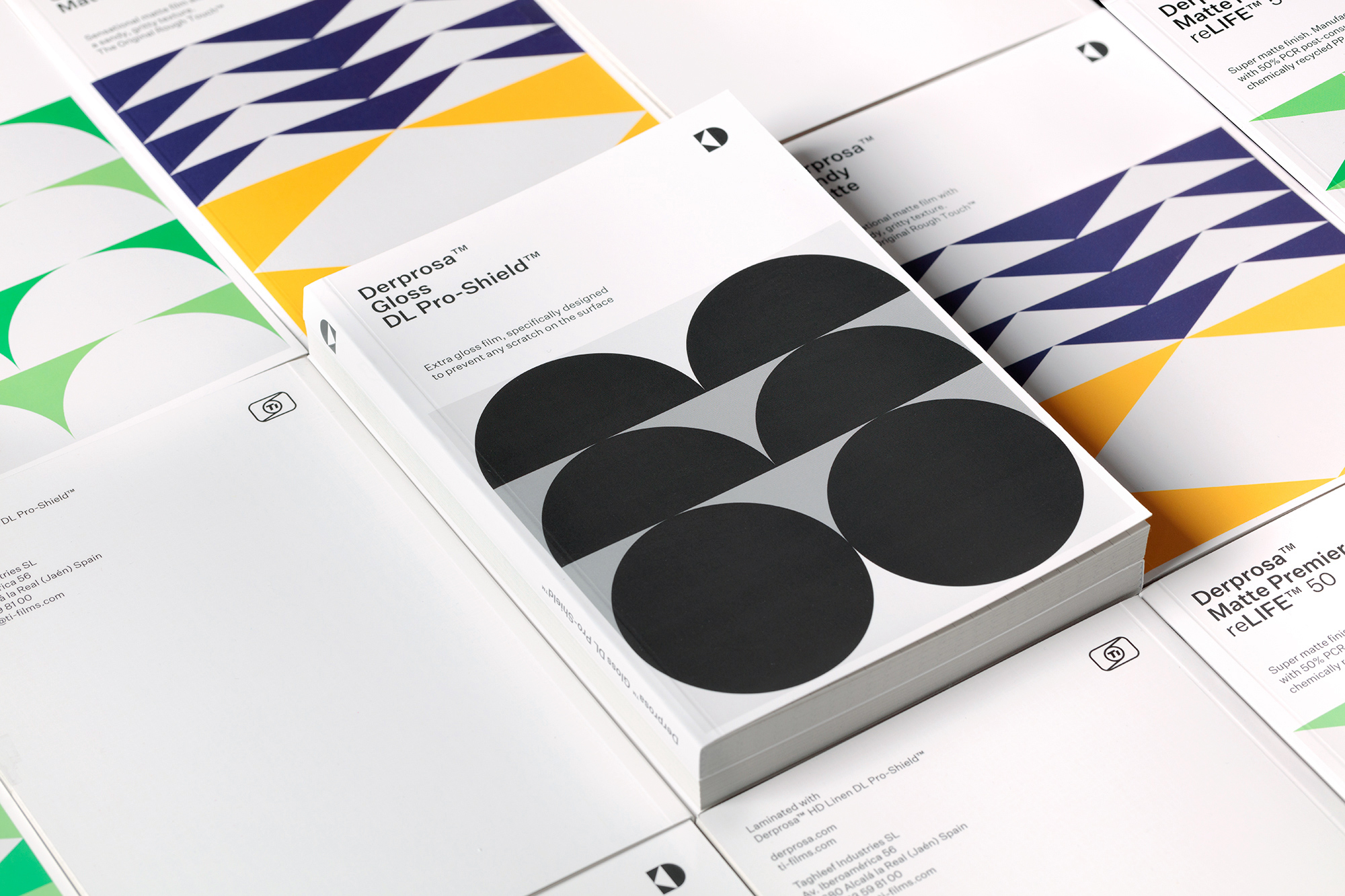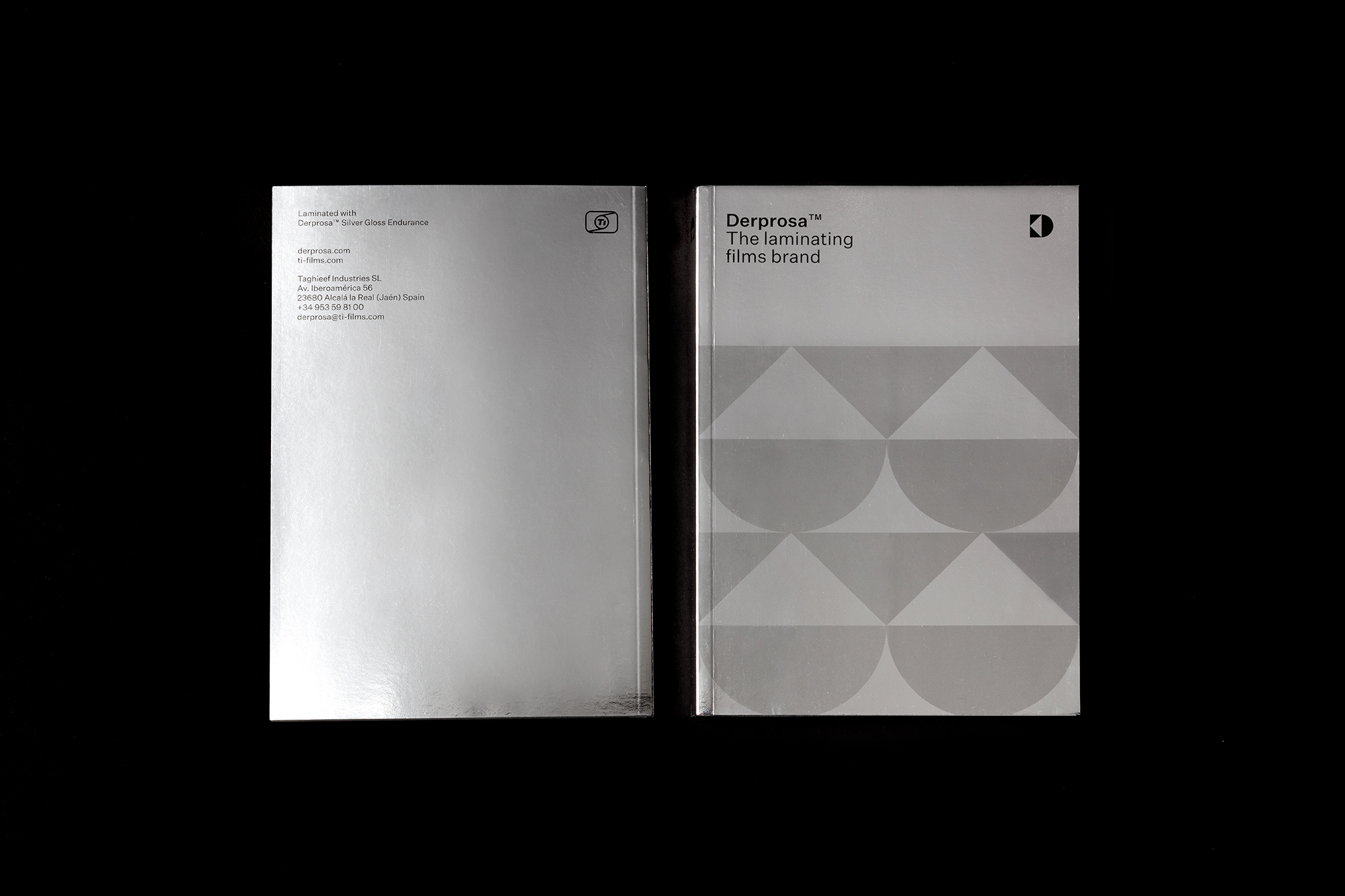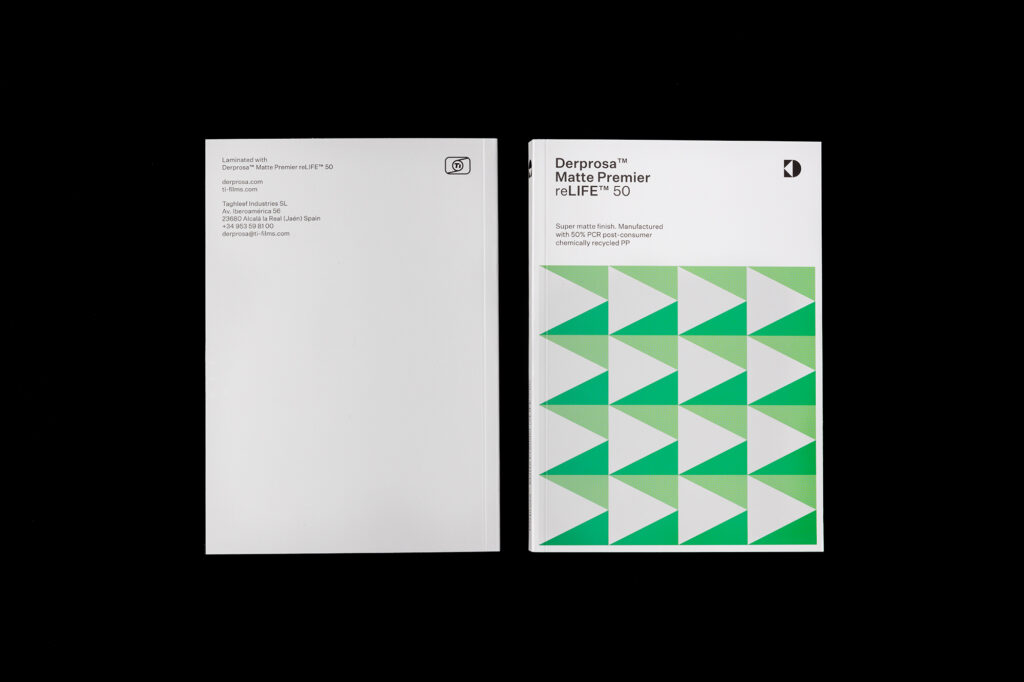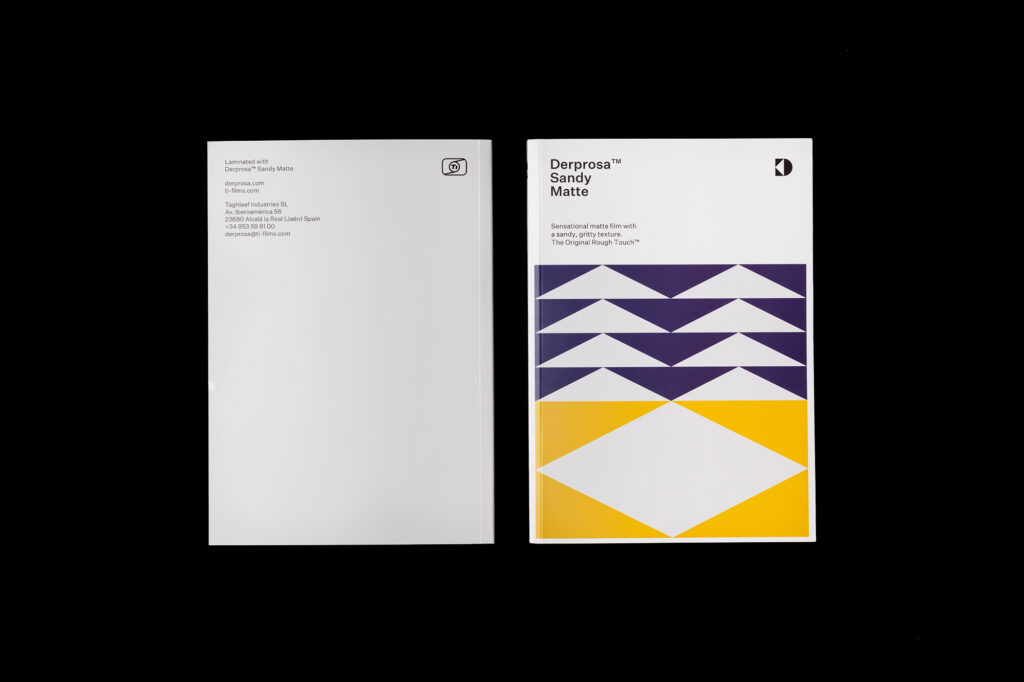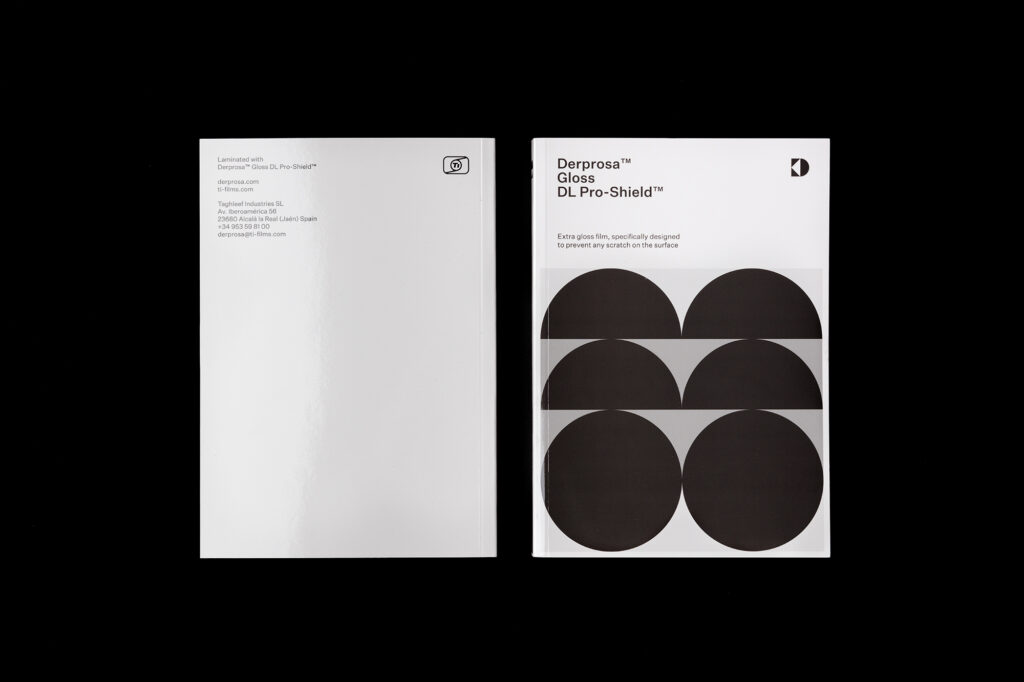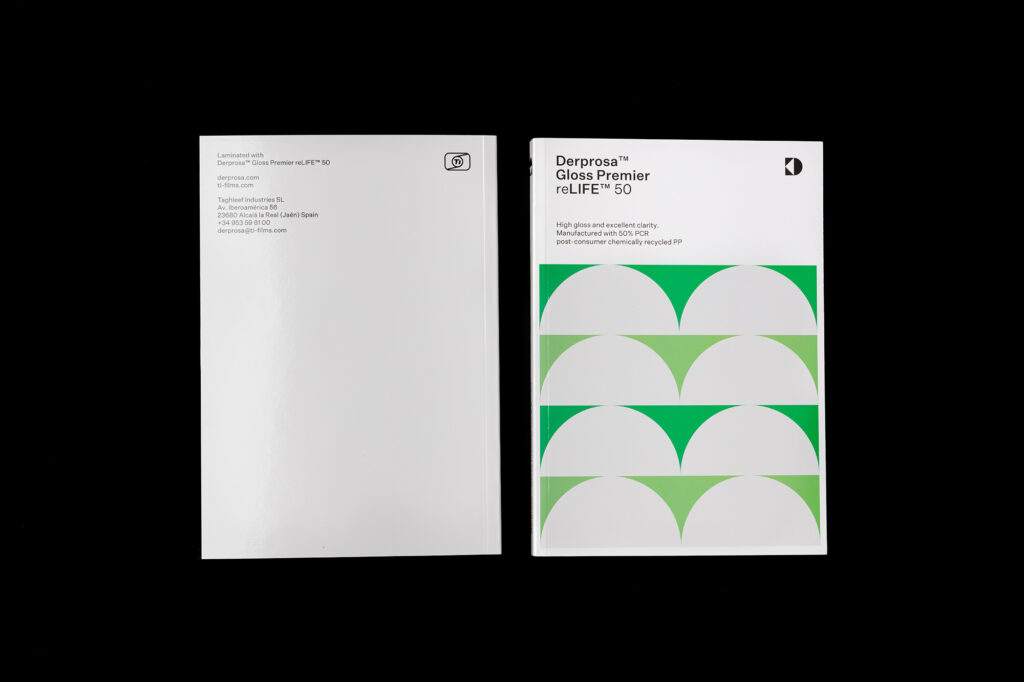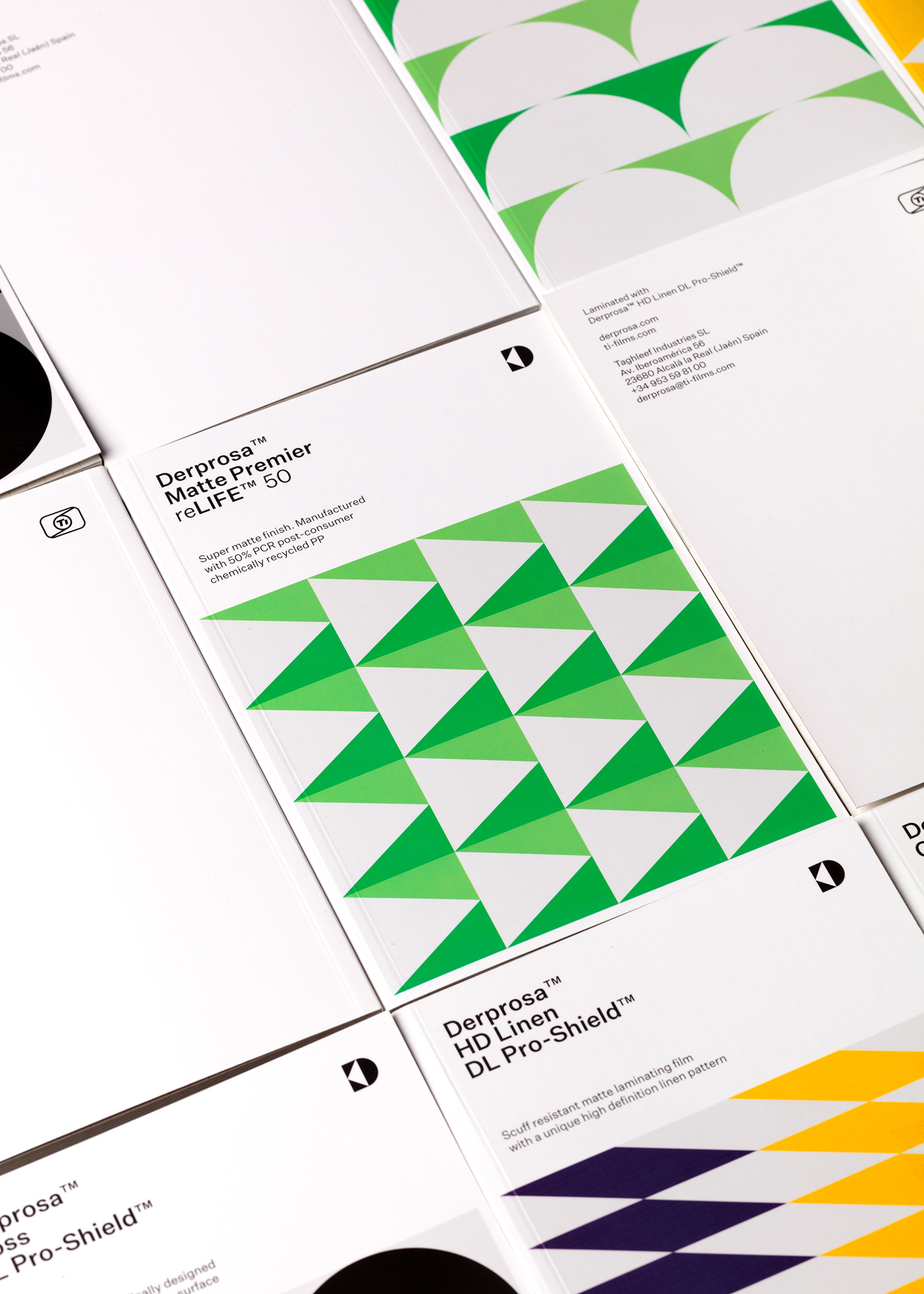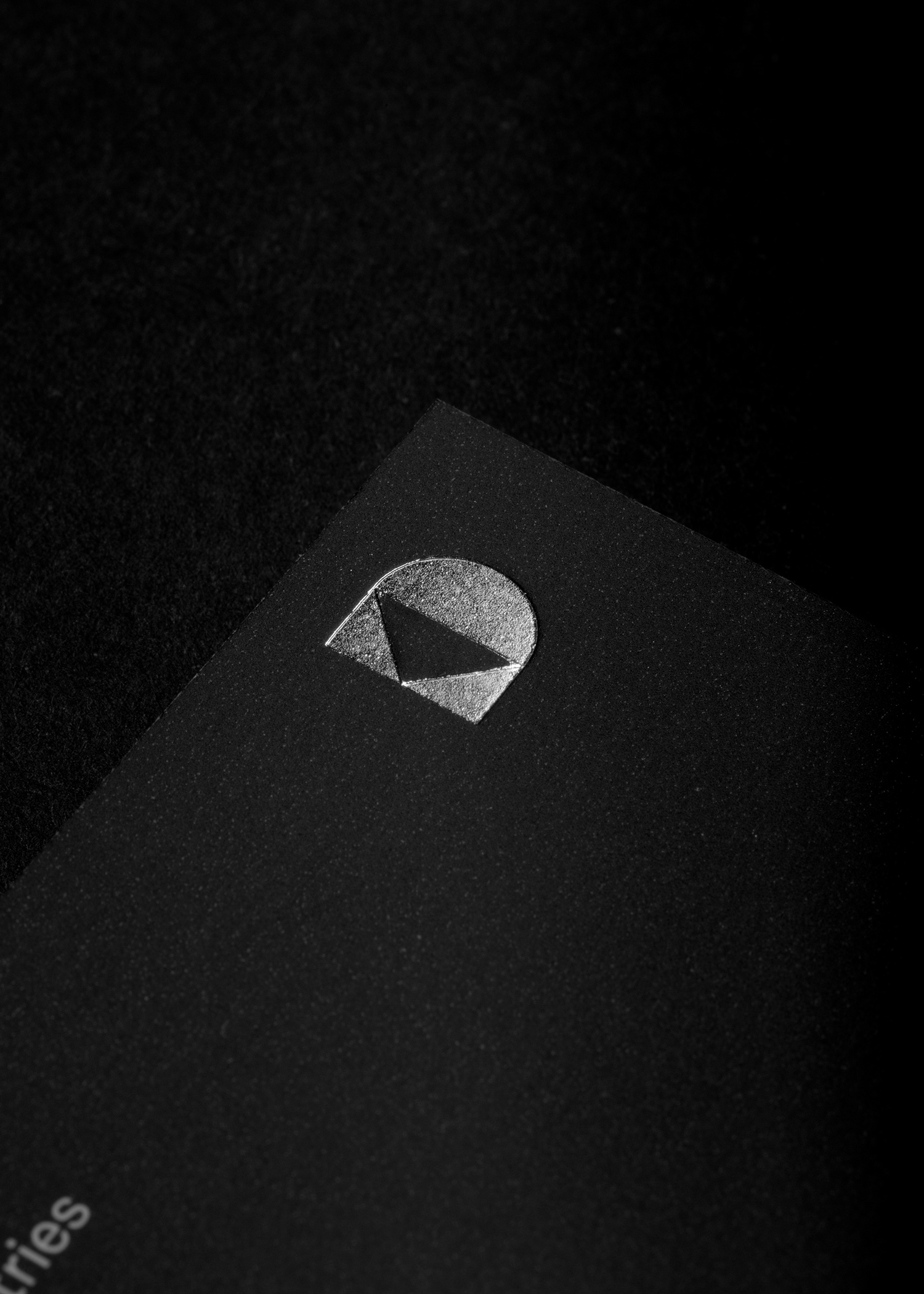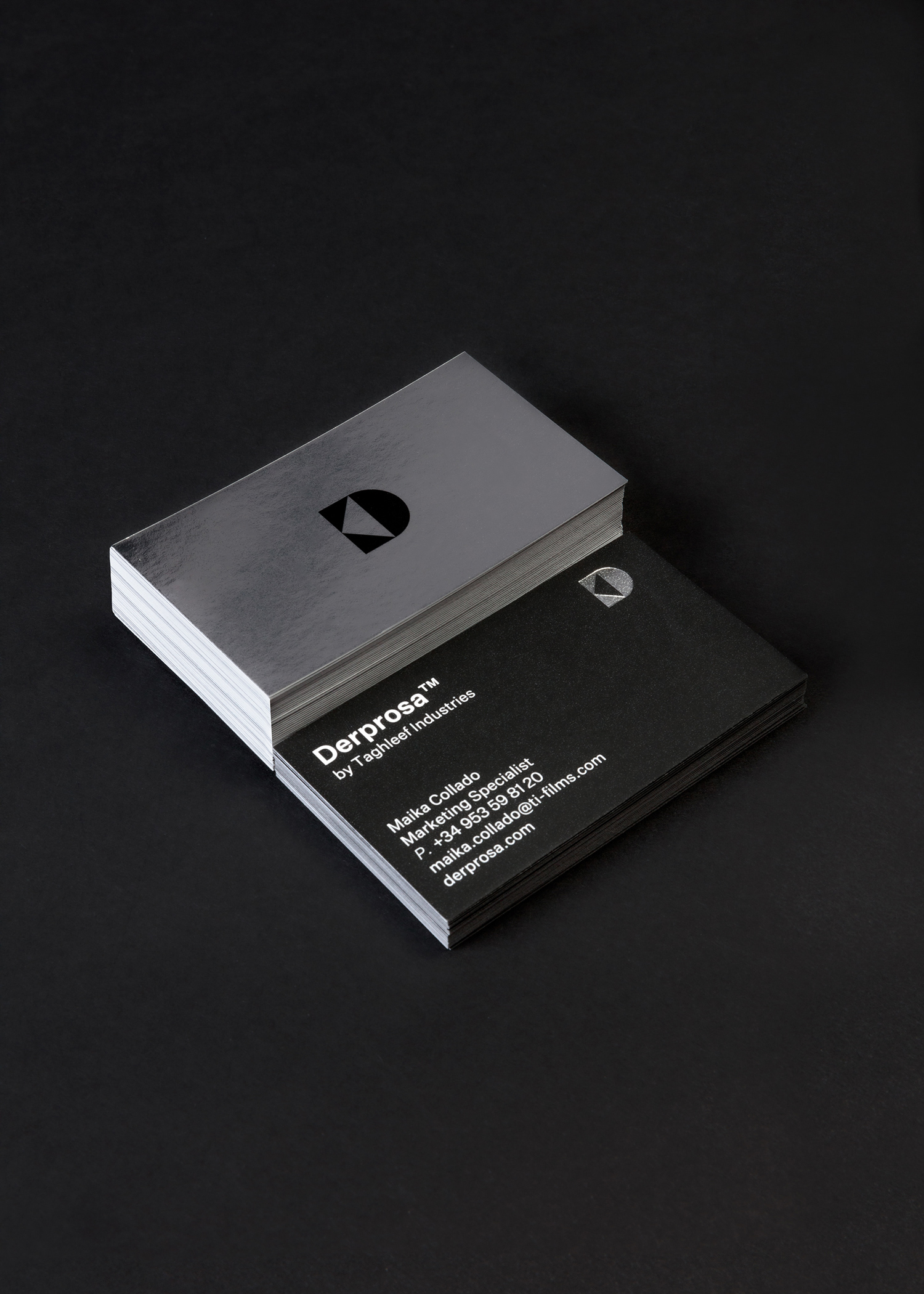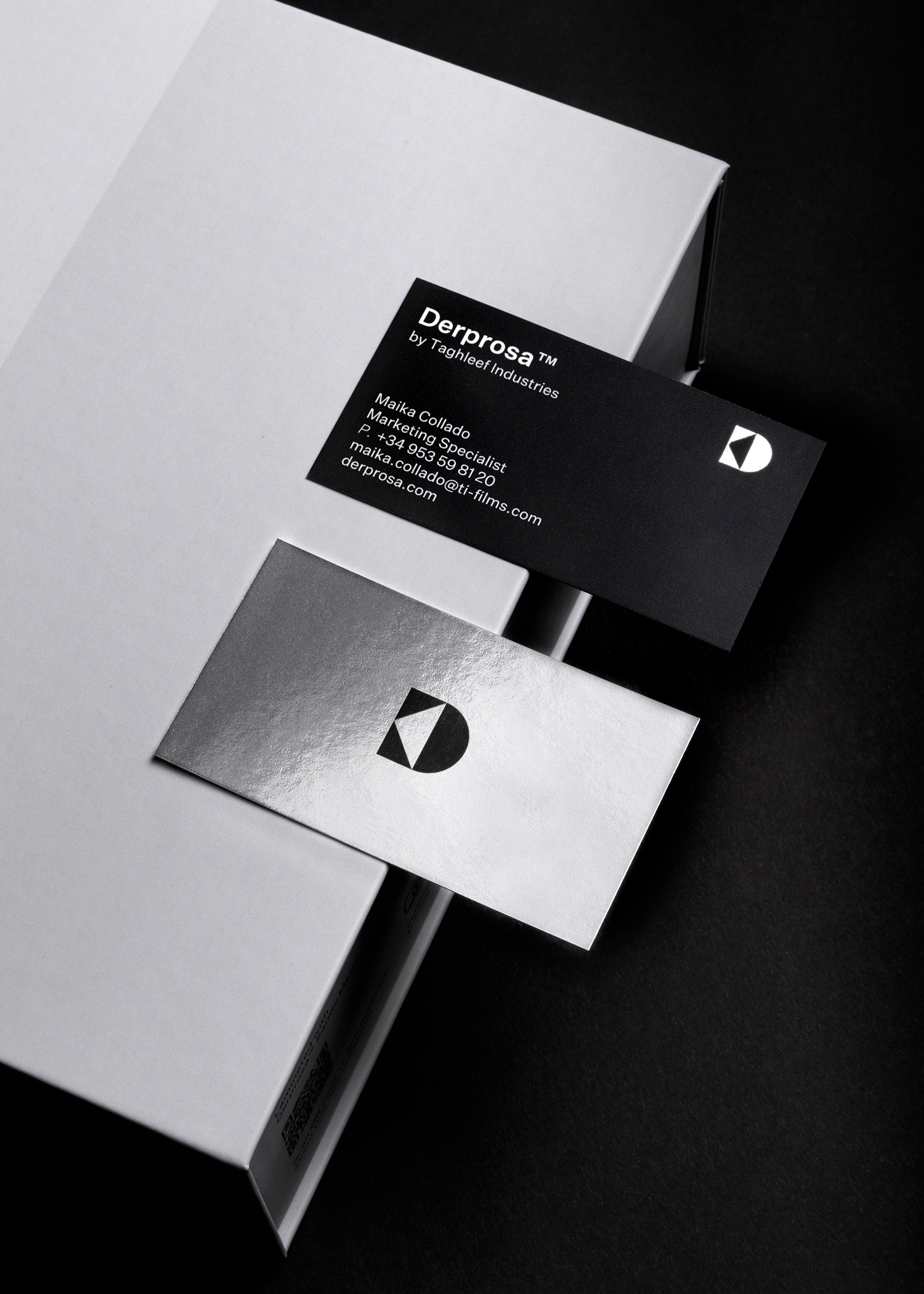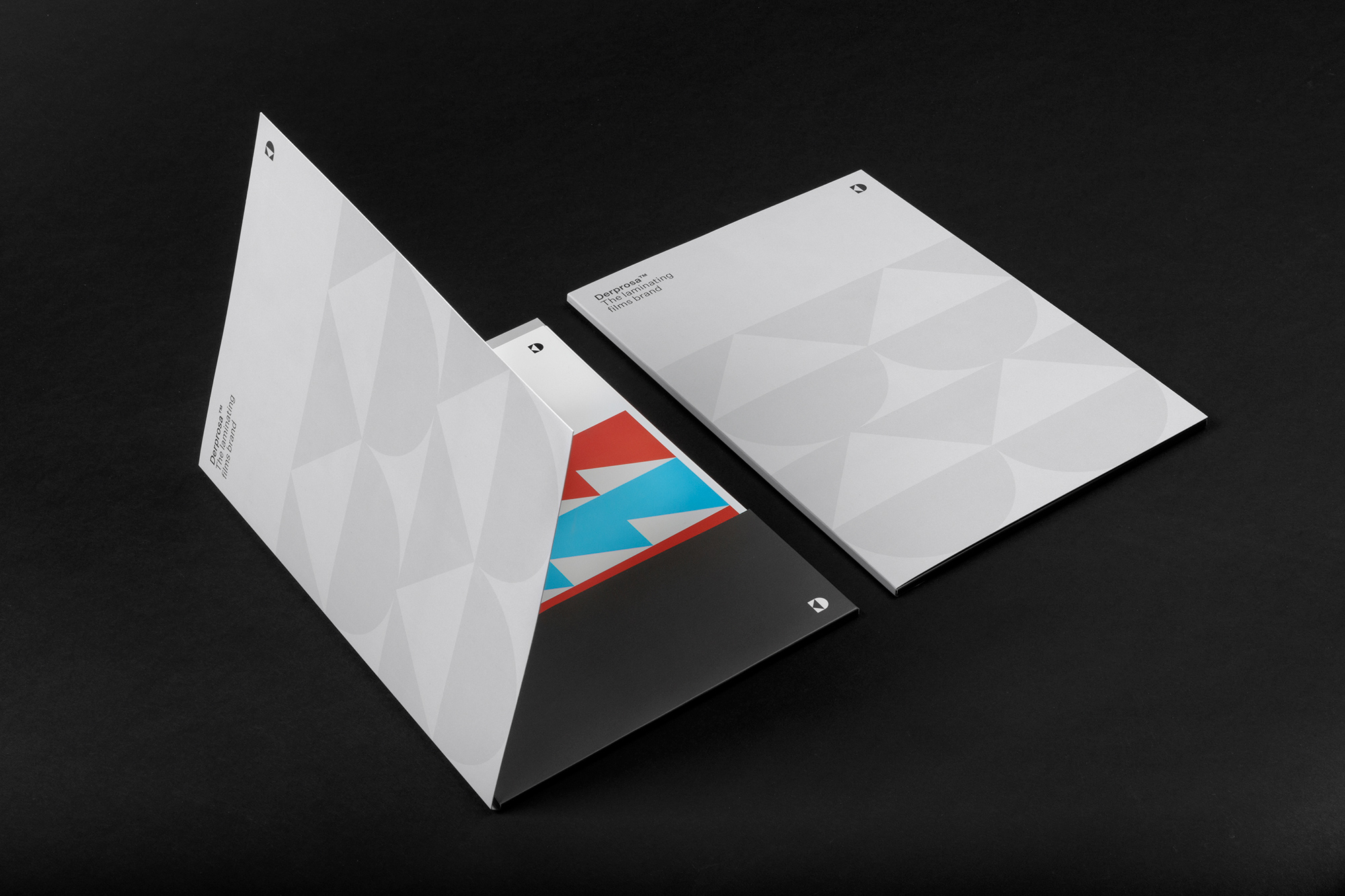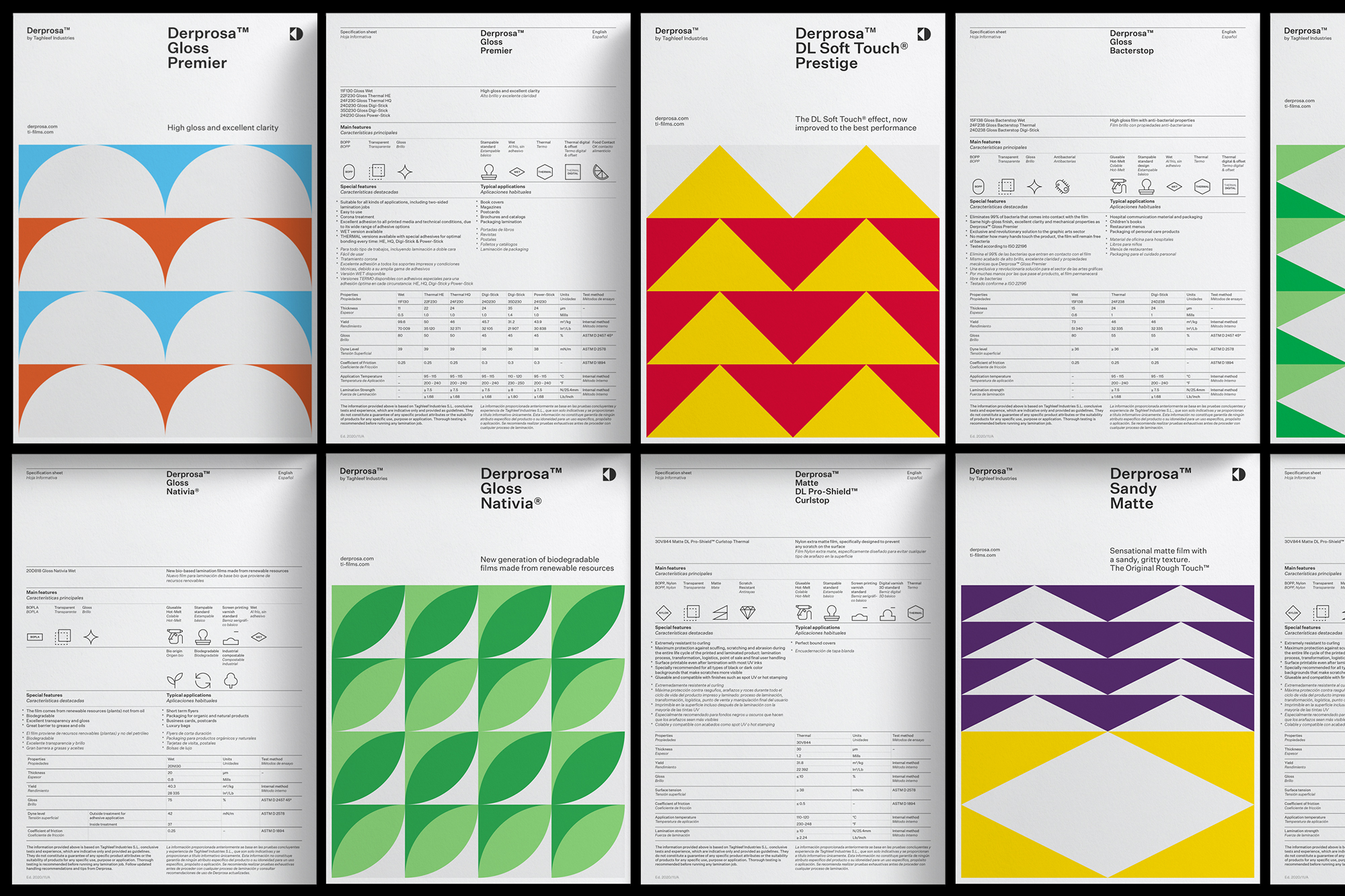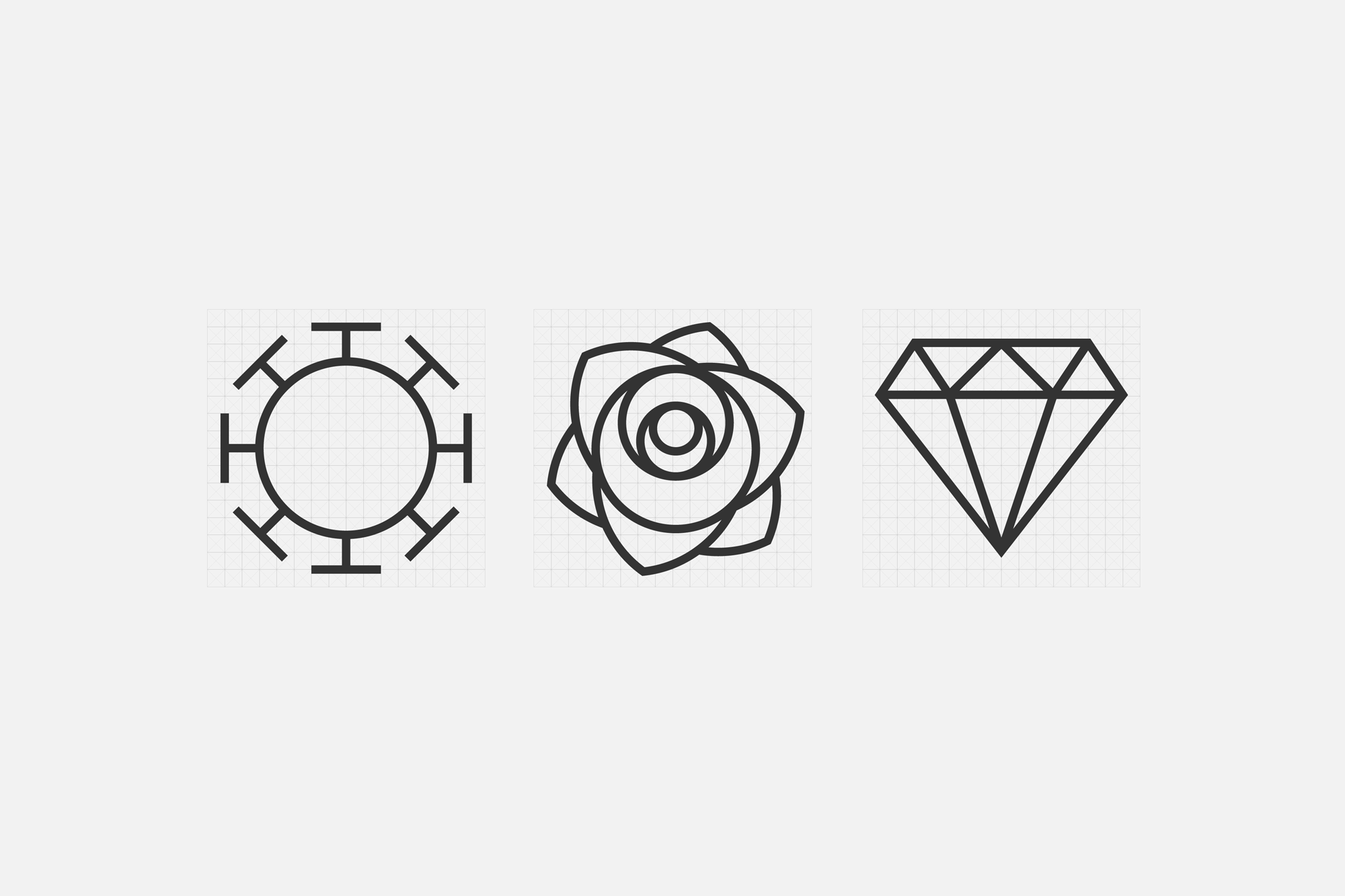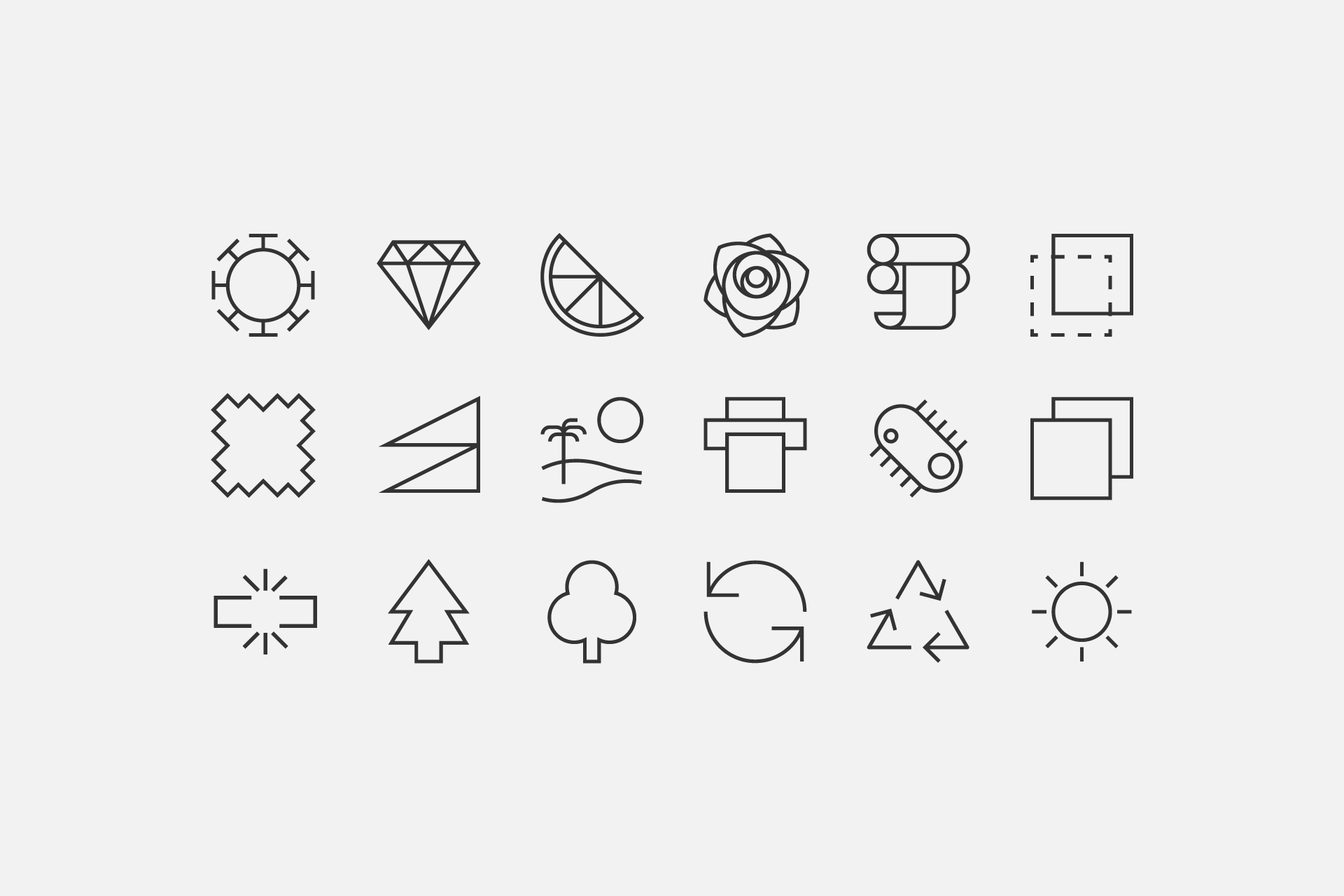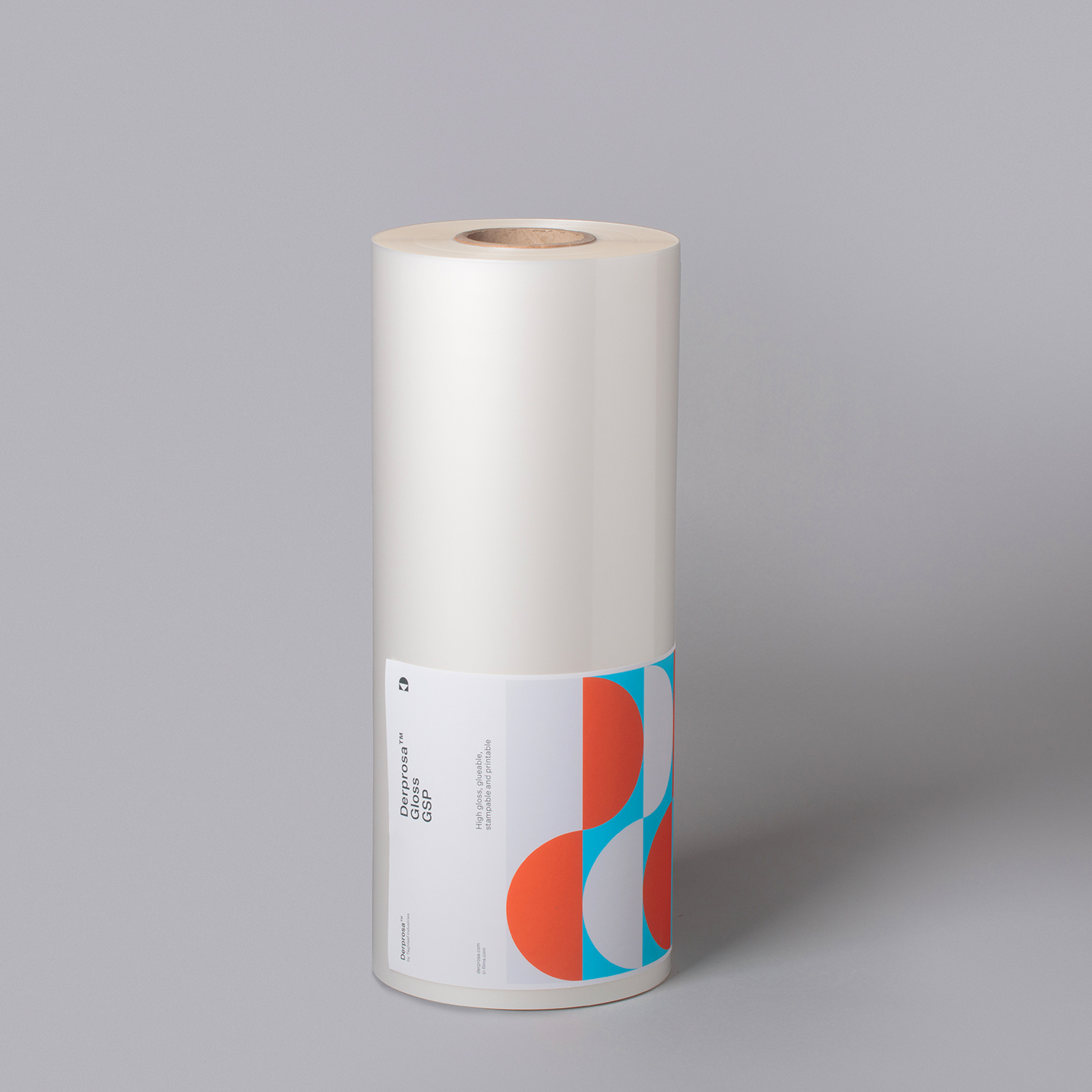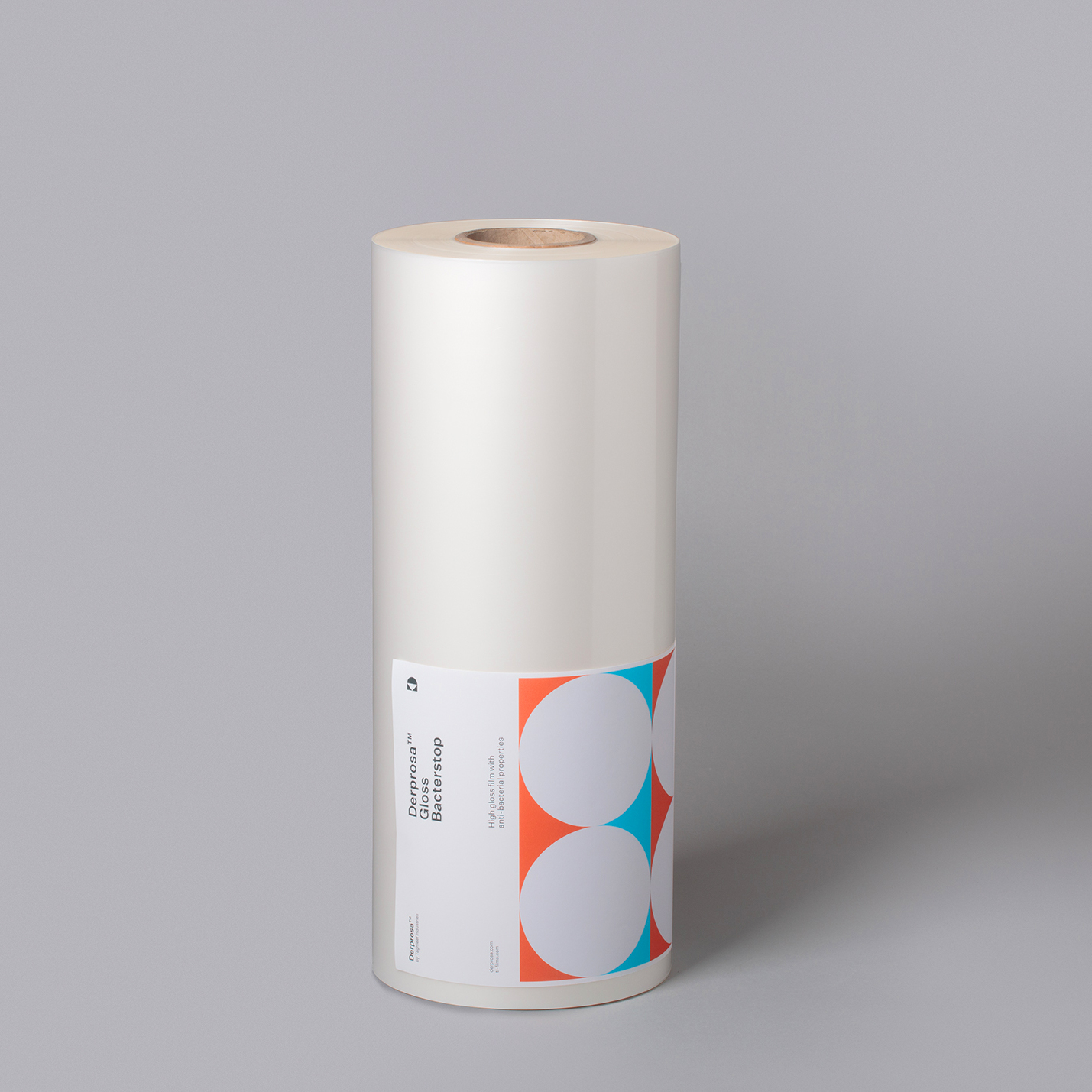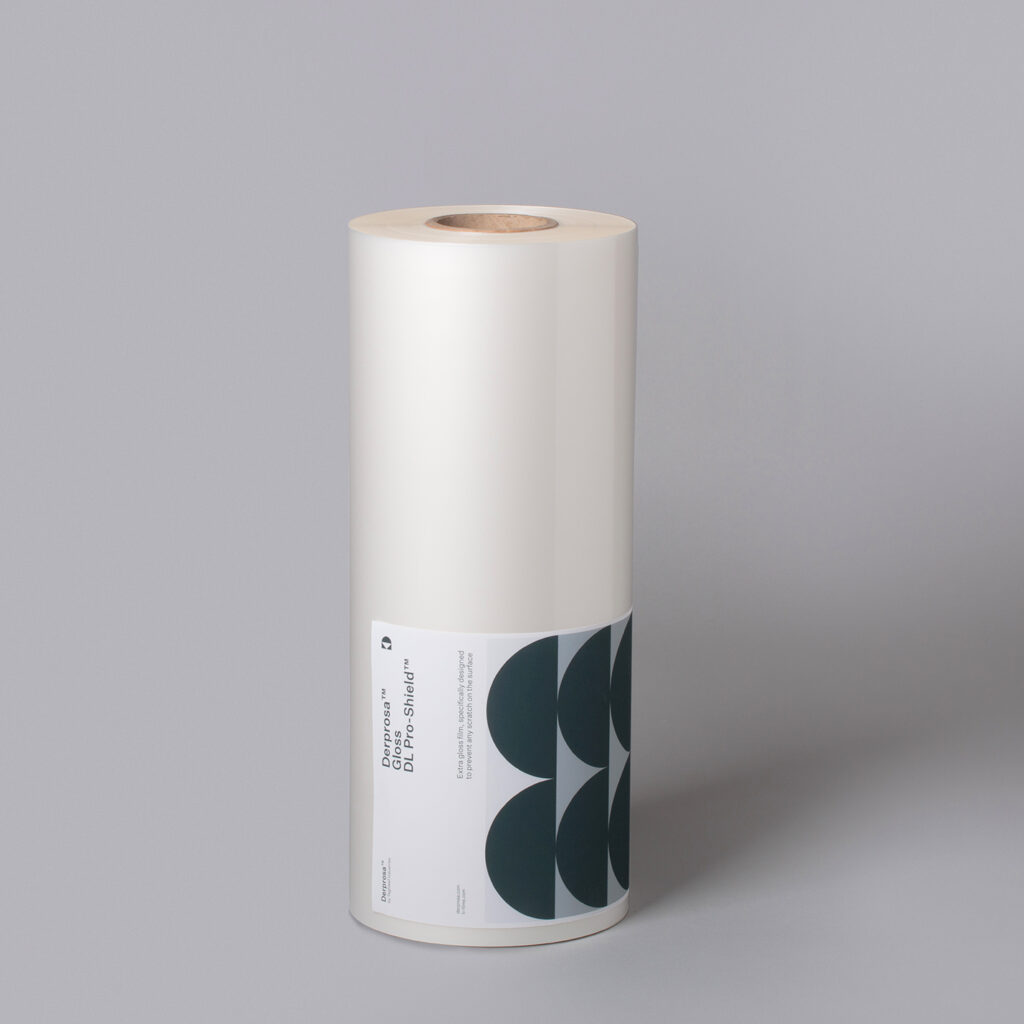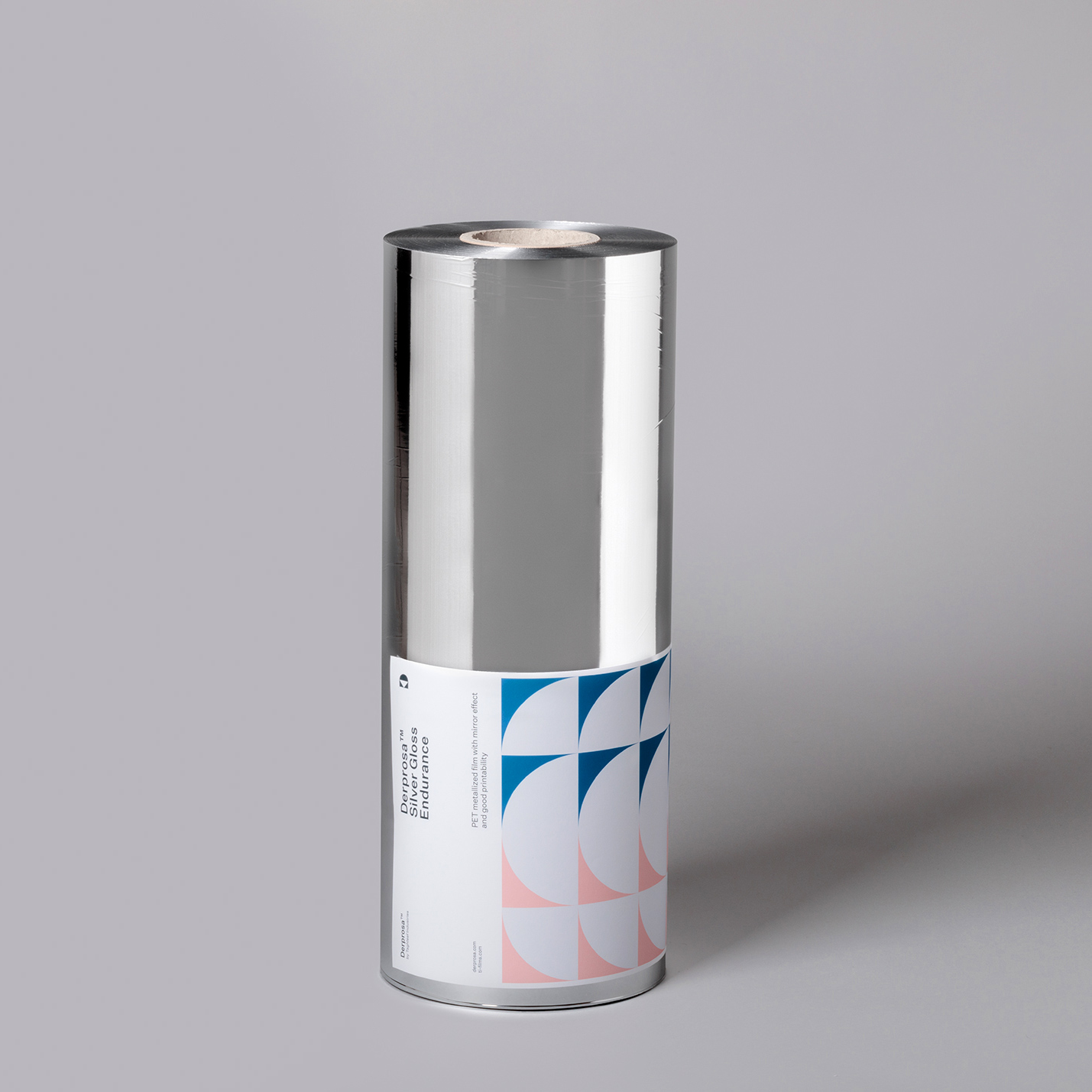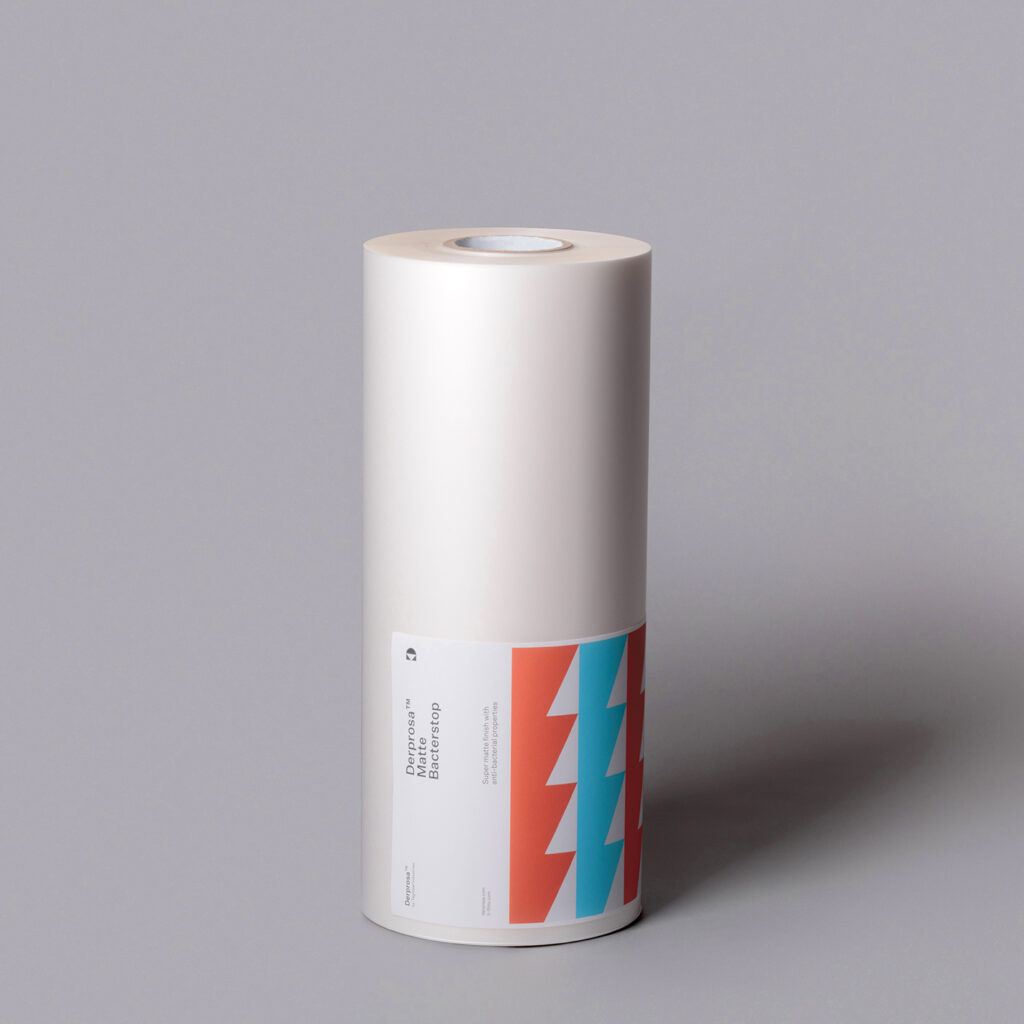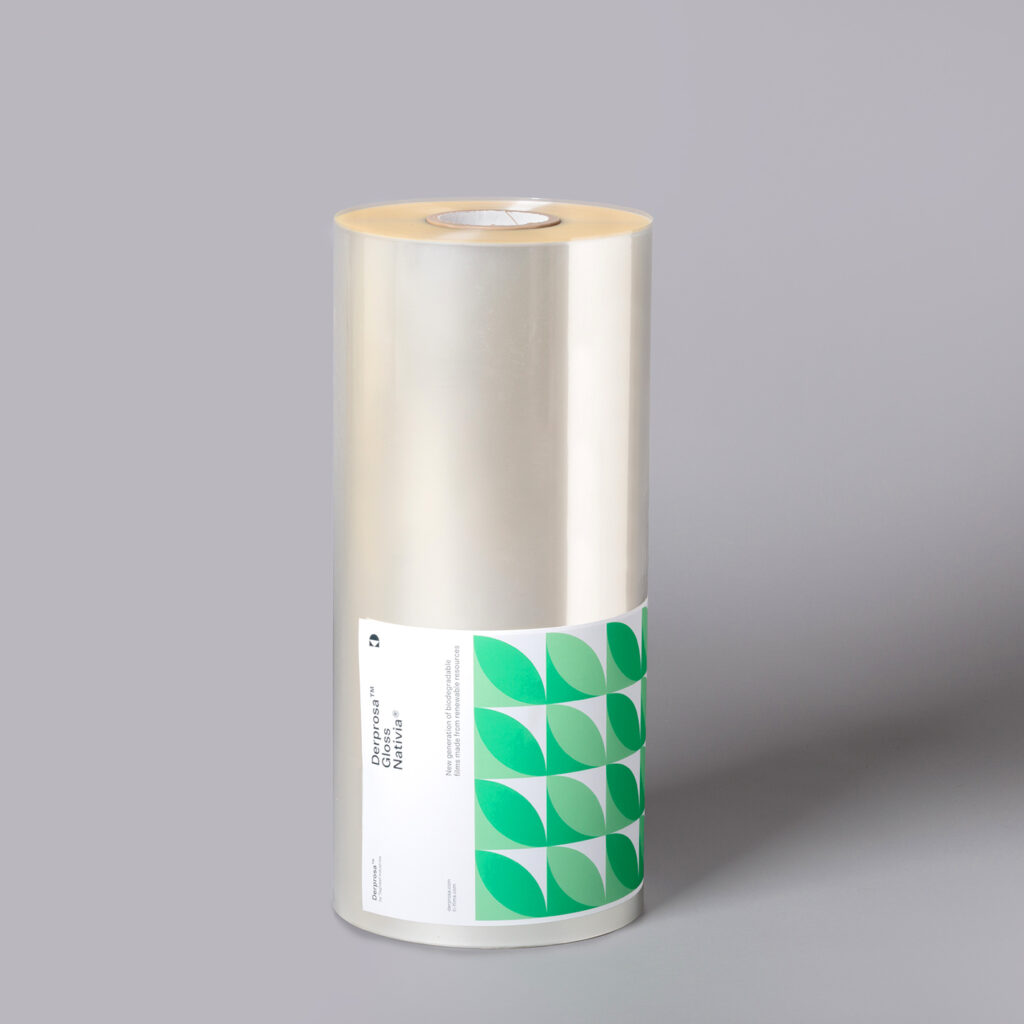 The visual identity redesign is completed with the development of a company website and all the brand's graphic applications. The company stationery consists of generic and personalized business cards, folders, and notebooks. For each product, we developed samples in poster format, technical data sheets with all the characteristics of the product, and labels to identify each roll of film. In addition, we created a set of pictograms to illustrate the specific information related to each product feature to facilitate its understanding.
Finally, we designed the "Derprosa Select Films Collection," a case containing the nine most outstanding products featured in nine small boxes. This collection functions as a showcase of each film's benefits. The base of each box contains a multicolor adjustment chart that allows users to check how Derprosa laminating films act on the paper and in the printed color.