Lucio is the name by which the Olea Europaea Argentata is commonly called, an ancient olive variety that, although now almost extinct, was once the predominant one in southern Europe; where he arrived back in the seventh century. The chronicles of Al-Tignari, an Andalusian agronomist of the twelfth century, tell us that in the year 634 there was a terrible drought that devastated the Iberian Peninsula for eight years.
Dry fountains, rivers, and most of the olive trees existing since Phoenician times and that the Romans took their peak. It was then that Olivo Lucio was introduced to repopulate the olive grove of al-Ándalus with specimens brought in by boat from Ifriqiyya (present-day Tunisia), becoming the predominant variety until practically the 20th century when, due to its low productivity and difficult mechanization in its collection, they have made it practically disappear from the fields, leaving few survival redoubts in a small area of southern Spain.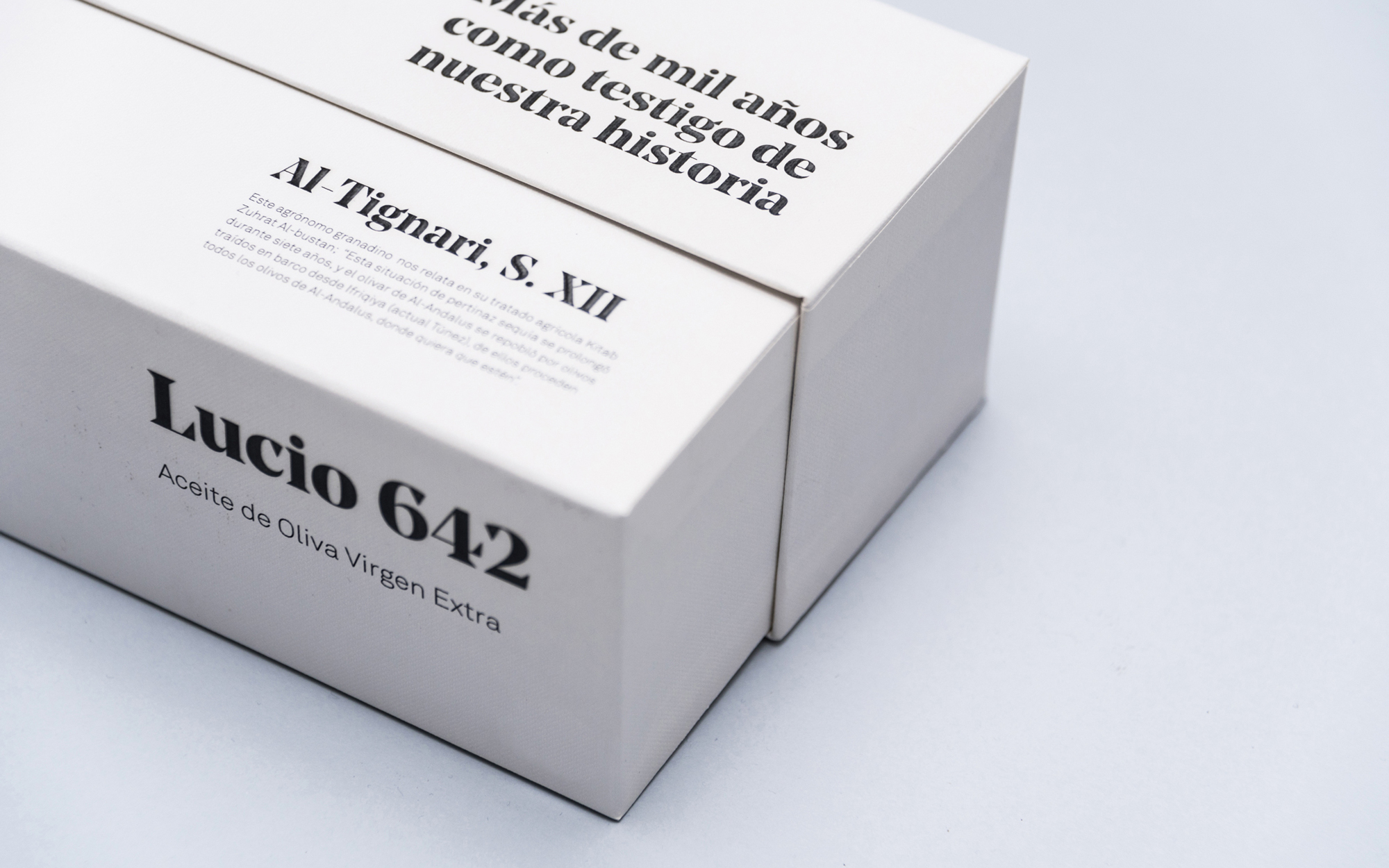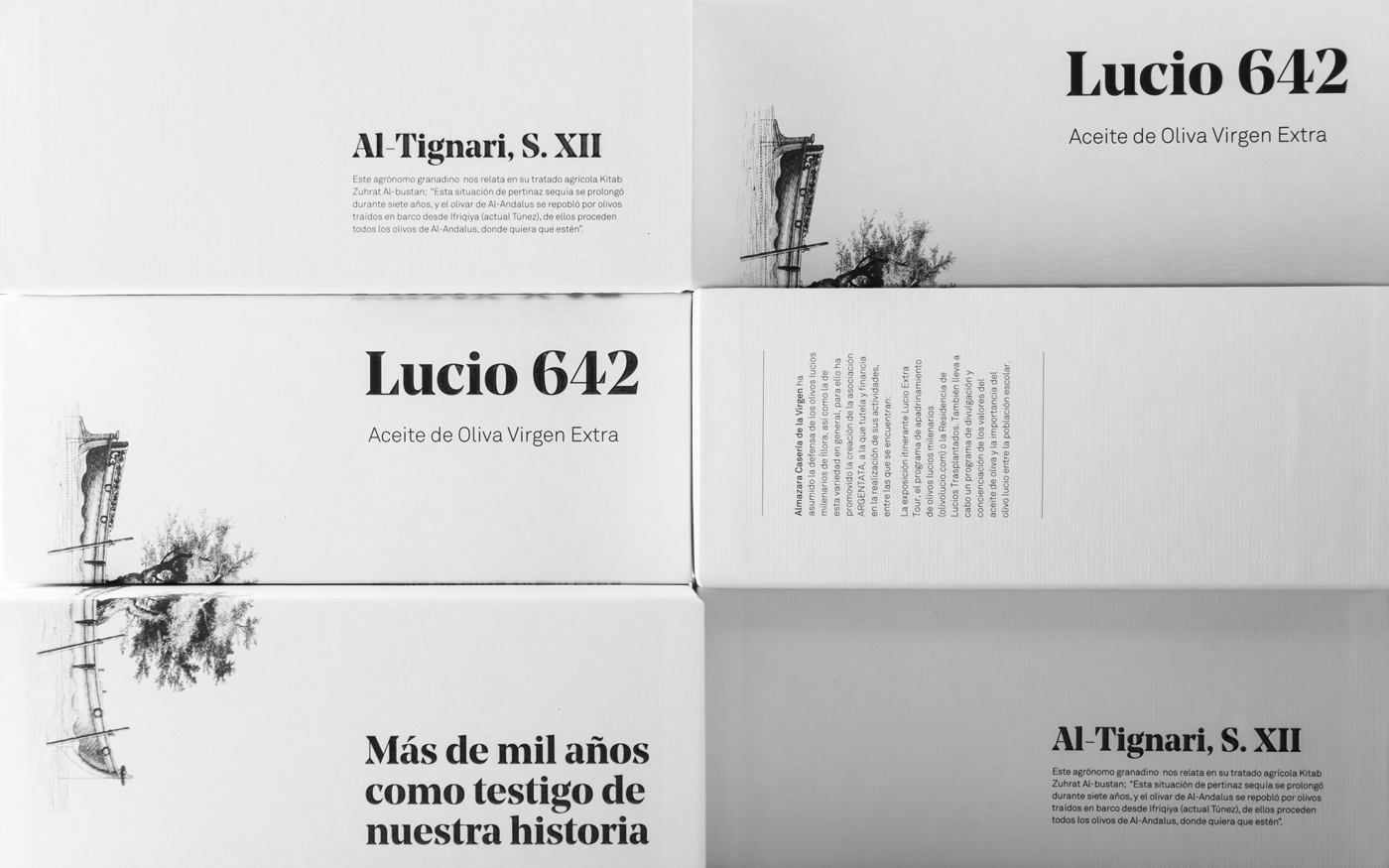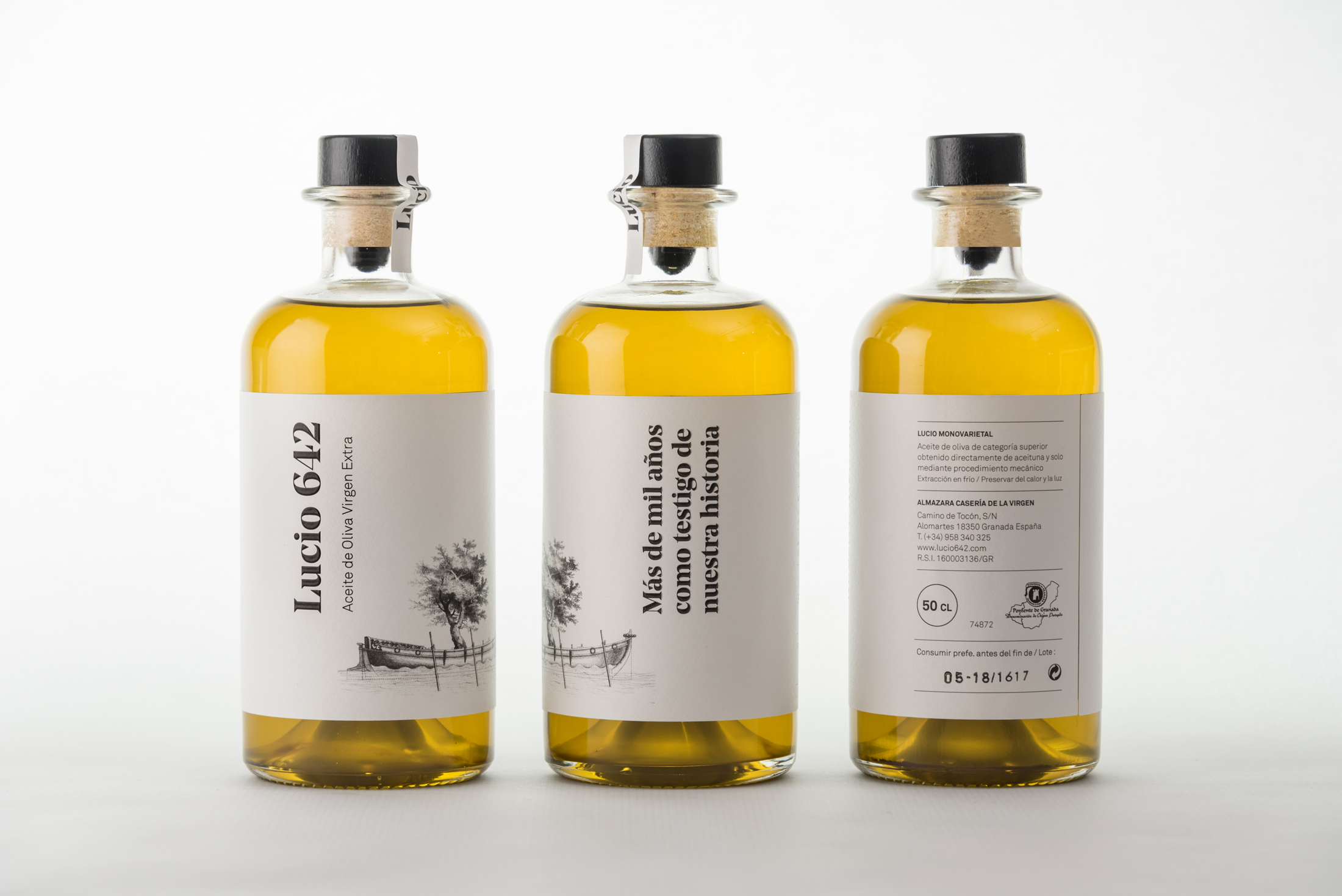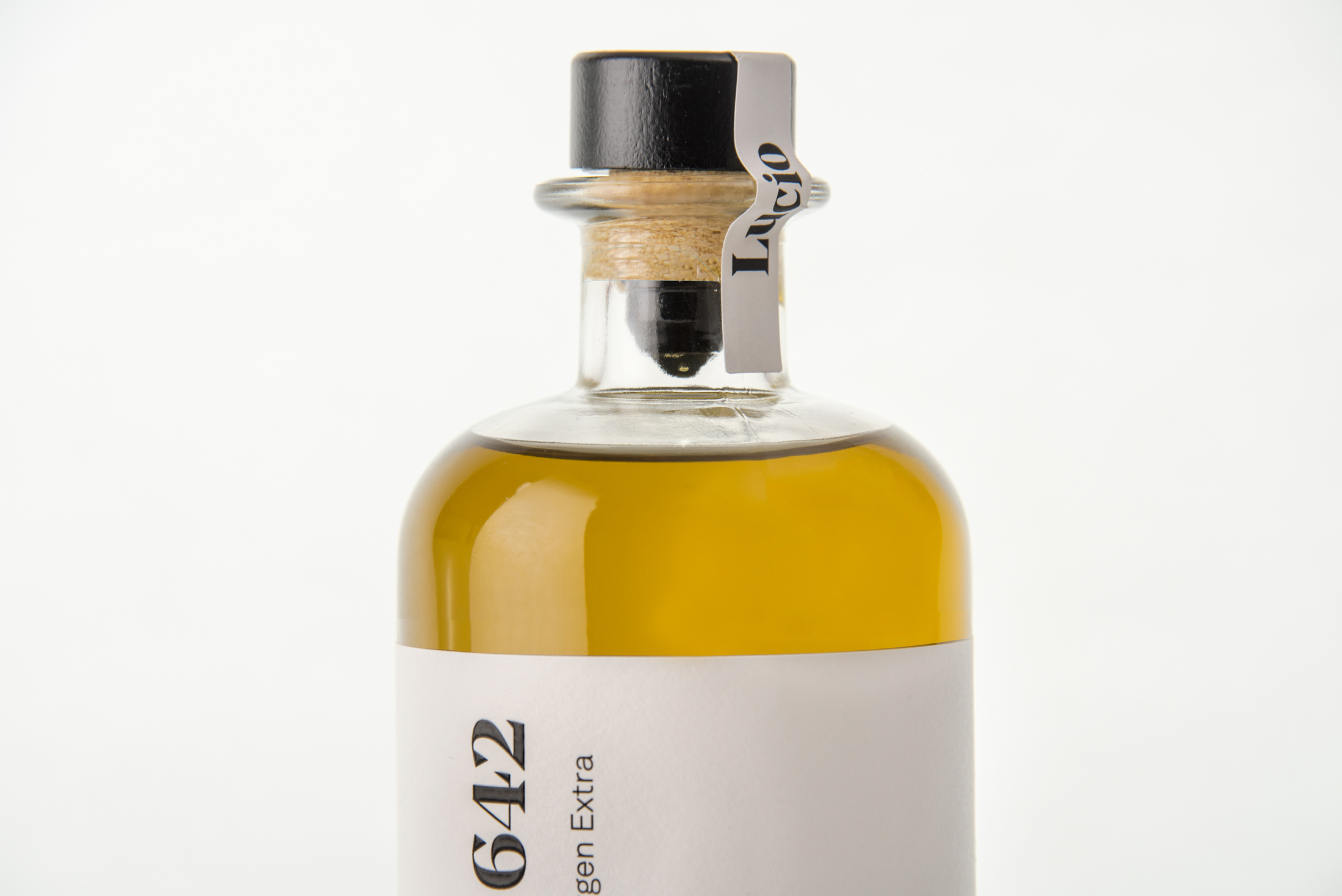 It is in this context that the story of Almazara Casería de la Virgen and its romantic struggle in defense of the millenary Olivo Lucio and its oil arises. The cornerstone of its project is to stop the felling of these millenary olive trees, threatened by the predominant intensive agriculture of modern times, to preserve their heritage and to value their exquisite and unique extra virgin olive oil.
This is where Buenaventura enters the scene, when we are commissioned the identity and packaging design project for this unique Extra Virgin Olive Oil. The concepts from which we started for graphic development are the date of the introduction of Olivo Lucio in Spain and the evocation of the trip that the plants should have taken place between Tunisia and our shores. We intentionally wanted that the result had a marked editorial character, delicate, classic and contemporary at the same time; that is capable of being at the height of an exclusive product that can be clearly distinguished in the competitive gourmet market to which it is intended.